₦500 Freebet, no deposit required
Promocode: GREENBET
Place Bet
LOGIN
How does it work
The multiplier bonus means that you are getting an extra value to your potential win. This bonus is awarded if your bet meets the following simple criteria:
Your bet has more than 5 or more selections
The 5 selections must have odds of at least 1.20, otherwise bonus will not be applied.
If your ticket is a winning ticket, then you will get your potential win + the bonus, for example, if you win 500,000, you will get (500,000 + 225%*500,000) = (500,000 + 1,125,000) = 1,625,000
The bonus starts from 5% of the potential winning (for 5 events) and increases by an average of 5% as you add more events to your ticket.
Below you can see the list of bonus percentage:
5 events - 5%
6 events - 10%
7 events - 15%
8 events - 20%
9 events - 25%
10 events - 30%
11 events - 35%
12 events - 40%
13 events - 45%
14 events - 50%
15 events - 55%
16 events - 60%
17 events - 65%
18 events - 70%
19 events - 75%
20 events - 80%
21 events - 85%
22 events - 90%
23 events - 95%
24 events - 100%
25 events - 105%
26 events - 110%
27 events - 115%
28 events - 120%
29 events - 125%
30 events - 130%
31 events - 135%
32 events - 145%
33 events - 155%
34 events - 165%
35 events - 175%
36 events - 185%
37 events - 195%
38 events - 205%
39 events - 215%
40 events - 225%
Commentaries{{ commentaries.total }}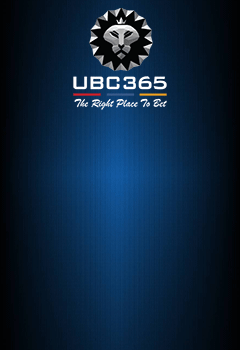 We recommend
5/5

Reliability

4

Pre-match

5

Live

5

Odds

5

Payments

5

Support

4

Bonuses & promos

5

Website

4.5

5/5

Reliability

5

Pre-match

4

Live

4

Odds

5

Payments

4.5

Support

4.5

Bonuses & promos

3.5

Website

5

5/5

Reliability

4

Pre-match

4

Live

4

Odds

4

Payments

2

Support

4

Bonuses & promos

3.5

Website

5