22BET is already a household name to Nigerian bettors as they relish the amazing offers on the 22BET website; the 22BET website is built for users to navigate through it easily.
If you are new to betting or you intend to place a bet on the 22BET website, then this article will give you a walk through on how to register on 22bet.ng
Desktop Registration
To register on the 22BET platform is very fast as it will only take few minute to setup your account, and start placing your bets. You only need a working phone number to create an account on the 22BET website.
On the website homepage locate the green register button on the top of the website, click on the button, a registration form will pop up.

On the registration form, there are two options, which are register by phone or full registration. Make a choice on the registration method that suits you.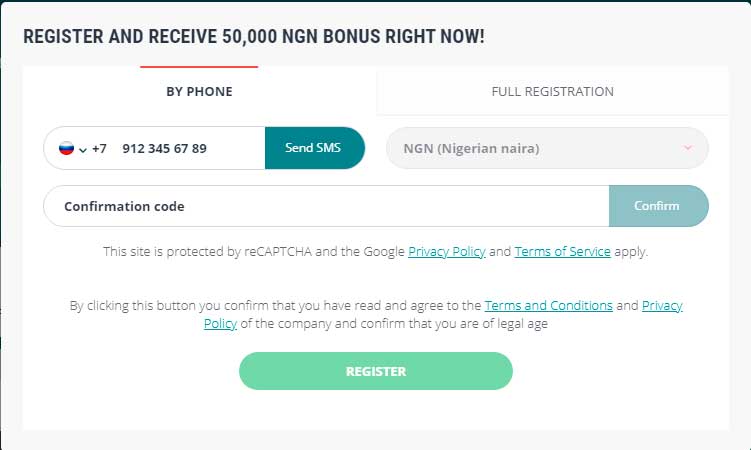 To register using phone number on the 22BET website follow these simple steps, select your country and click on the SMS button.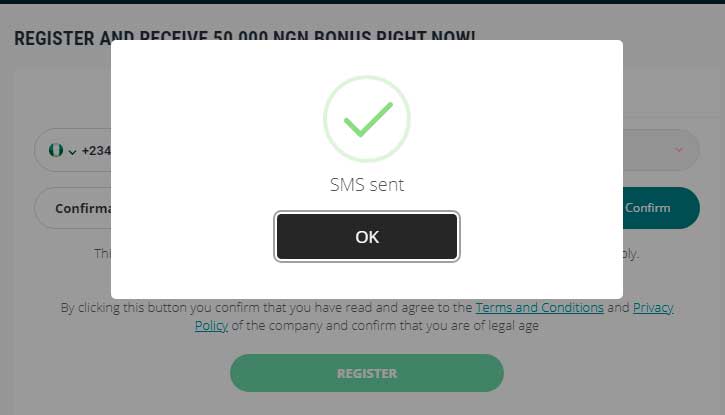 A confirmation code will be sent to your phone, use the code to fill the conformation section then click the green confirmation button to confirm your phone number.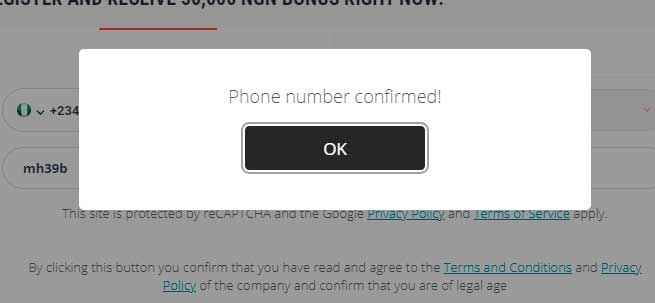 A confirmation message will pop out stating that your number has being confirmed. Then go further to click the register link and a sms containing your username and password will be sent to you.
You can further go to your profile to fill in your email and also change your password.

You can also register by using the full registration method; on this section your email is important, fill your details including a working email which will be used to send you a verification code. After you are done filling the form, proceed to the register button and click on it.
Check your email for confirmation code, click on the code and login your new account.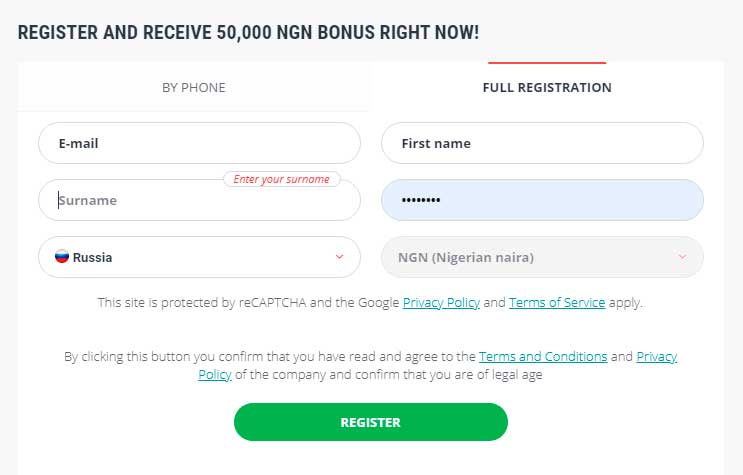 Mobile Registration
These days' people often use their mobile device to access the internet when compared to desktop, and tablets devices. To register a 22BET account with your mobile device visit the 22bet.ng mobile home page and locate the green registration button which can be found on the top right of the website.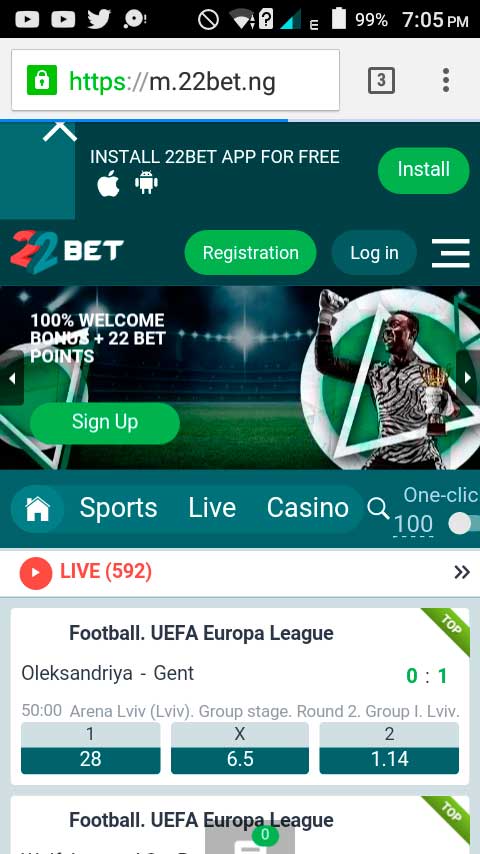 Click on registration and a new registration form window will be shown, the form has two options:
Registration by phone number
Full registration
Registration by phone number: fill in your phone number,and click on the send sms button, a confirmation code will be sent to your phone number, enter the code into the confirmation code column.
Click on the confirm button to confirm your phone number then proceed to the register button which will take you to your new dashboard where you can complete your registration.
A new message that contains your login details will be sent to your phone, visit the website and log into your dashboard, deposit and start betting.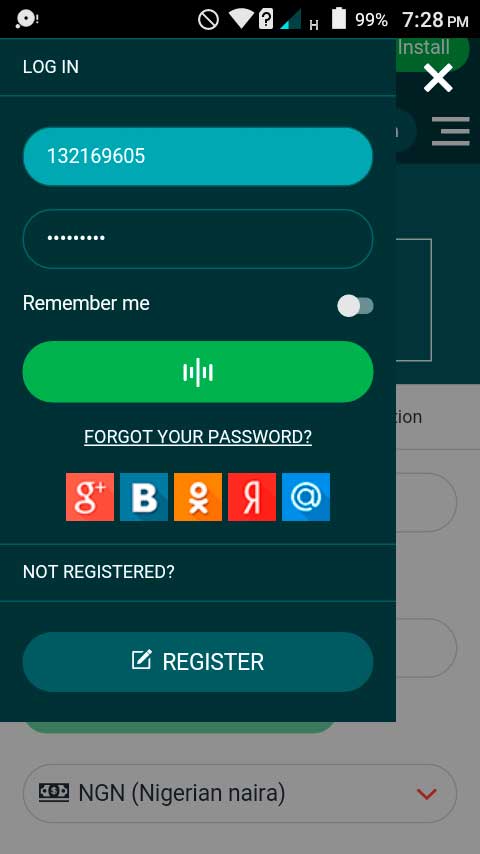 Full registration: this section is a self directory process, all you if to fill out the registration form, and click the register button, you will be redirected to your dashboard, an activation email will be sent to your email. Follow the link to activate your account.
Note it may take some time for the link to show up or it might not show up at all, if you have such complications you can contact support or you can still use your account without the confirmation link.
Conclusion
22BET registration is quite easy; it only takes a few seconds to get you registered, both the desktop and mobile version of the platform are self directory, this means users don't need to have any sort of experience to register.
The deposit methods are easily available to Nigerians while crediting is fast; the odds are competitive as bettors are sure to have a good time betting.
Commentaries{{ commentaries.total }}