AfricaBet is one of the fastest growing sports betting company on the continent of Africa with an exciting array of betting opportunities like horse racing, live betting, live casino, casino slot games, and several other sporting events.
The platform is poised to offer customers with an interesting online gaming experience as fans place bet on their favourite events—or even go for the famous lottery games and casino range of products. This is a whole new world of betting experience at your beck and call.
Are you a football, cricket, basketball or rugby lover? Would you like to go the extra mile to support your team and win great rewards? Are you thinking of AfricaBet Registration right now? For example, you can bet on your favourite team in the English Premier League, La Liga, Champion League as well as other major leagues in other parts of the world.
The mobile platform also brings excitement like that of desktop and the massive range of market and events, with great advantage to betting on the go. You will get the best odd as available in the market; sports news is also available concerning your favourite teams and players in the New Section.
But you'll have to register to enjoy the plethora of goodies on AfricaBet.
Desktop Registration
There are so many goodies awaiting you on the platform. We will guide you through the AfricaBet Registration, and you'll be glad to be on this platform.
First, navigate to the website, www.africabet.com as shown in the image below.

On the homepage, you'll find the "Sign up" button, click on it to start your AfricaBet Registration. That takes you to another page where you're provided fields to enter your details.
Providing the correct information is important; that way, you'll be getting the best online betting service from AfricaBet.
Enter a promotional code if you have one. Tick the boxes to affirm that you agree with the terms and conditions and that you want to receive AfricaBet newsletters.
After the required information has been properly provided, click on the "Next" button.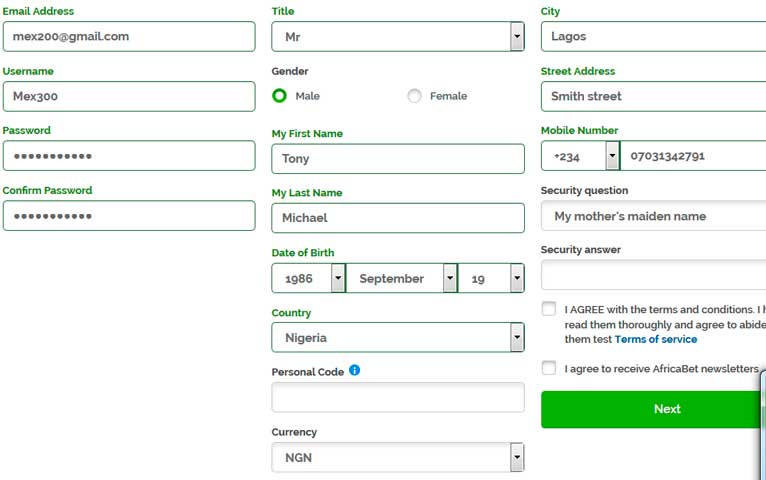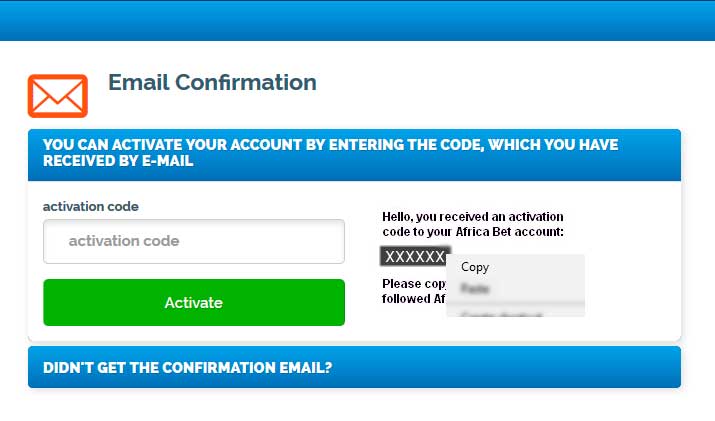 You will immediately be alerted that a confirmation link has been sent to your email address. Navigate straight to your mailbox; copy the code to activate your account. Enter the activation code you received via mail and insert it on the space provided when you go back to the site; click on "Activate." You can also activate it straight from your account.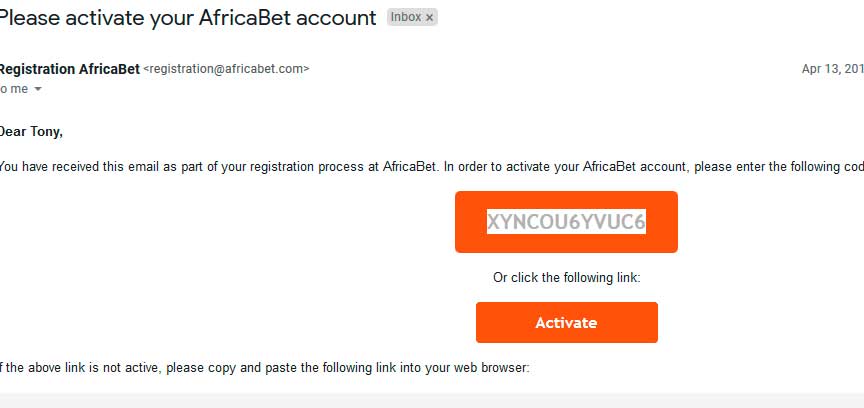 Mobile Registration
AfricaBet Registration is also easy on mobile and comes as user-friendly like on the desktop. Navigate to www.africabet.com on your browser. The image below appears on your screen. Scroll down, and you'll find the "Sign up" button.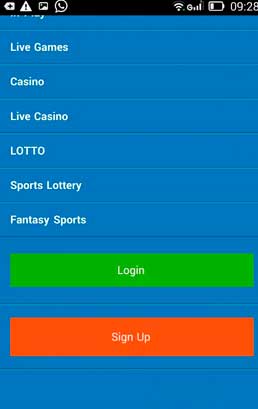 Click on the "Sign up" and the image below pops up. Fill the required details to continue with your AfricaBet Registration.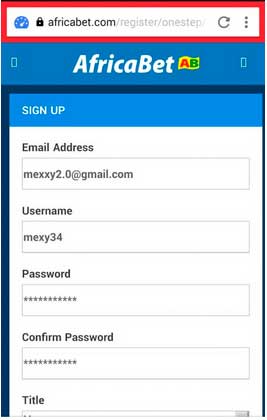 Enter email address, username, etc.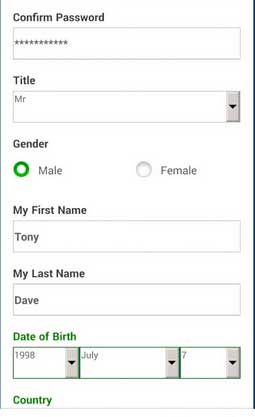 Fill in your personal details.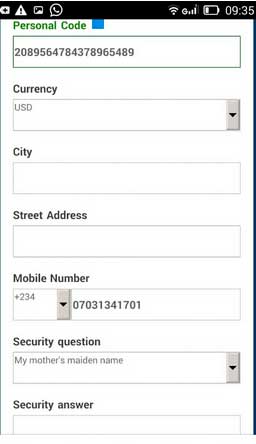 Enter a promotion code, mobile number, etc.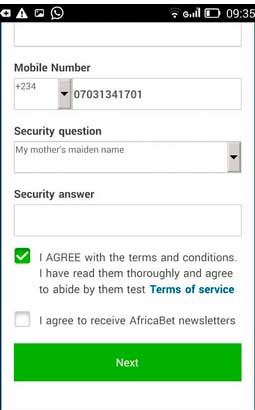 After providing the necessary information, tick the boxes if you agree with the terms and conditions and if you want to be receiving AfricBet newsletters.
With that, you have successfully registered an account on AfricaBet . Don't forget to confirm your email address.
Commentaries{{ commentaries.total }}