Bet365 is a bookmarking company, with an array of sports, competitive odds and betting markets. Among their services are an online casino and their hugely successful poker game.
Several gambling options are on their lineup, and you can use your account to switch from one type of game to the other. This is the place for all types of betting options; if you don't have an account, you're missing out big time.
Only active members can enjoy the several benefits of Bet365. It is time to register an account.
Desktop Registration
Visit bet365.com and click the Join Now button. It can be found under the "Username" field. This is the first step for Bet365 registration.

When that is done, you'll be greeted with the screen below for you to input your details.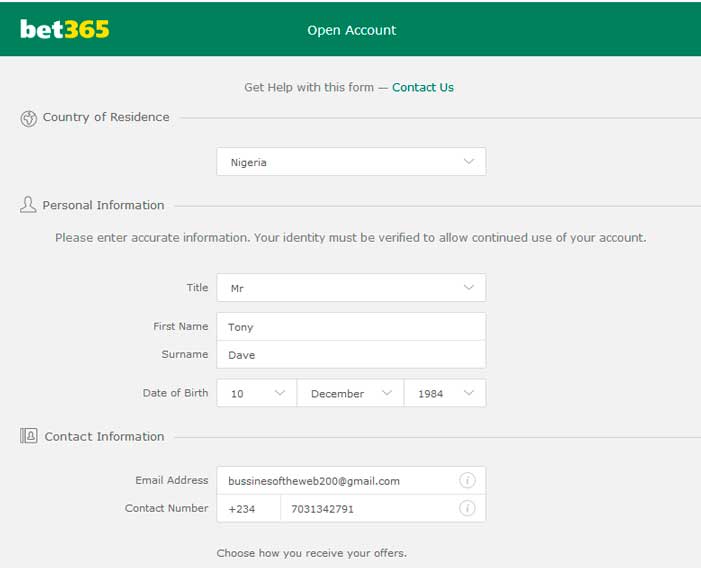 You'll be asked for your Country, Personal information and Contact Information.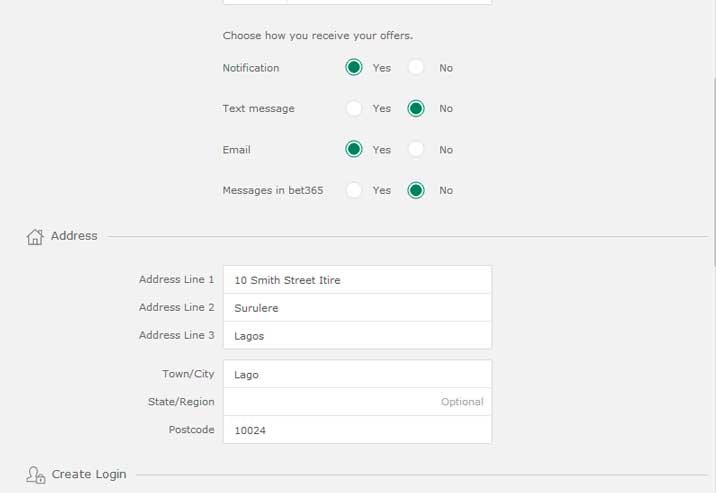 Further details will be Username and Password. You'll also need to create a security number which will be requested when you contact Bet365.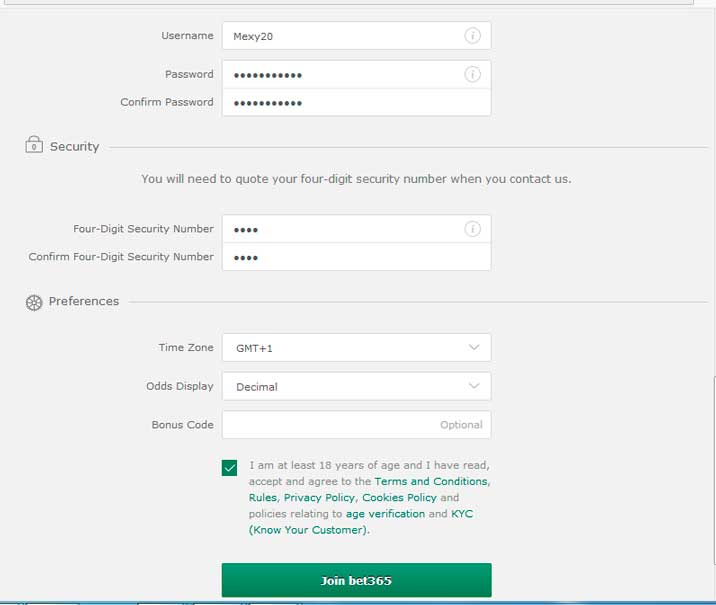 If you have a bonus code, insert it. Otherwise, leave the space blank. Tick the box to affirm that you're 18 years and that you've agreed to the Terms and Conditions. Finally, click the "Join bet365" button.
After that, a screen wills pop-up requesting for your most preferred deposit method (you're also welcomed to the site). You can decide to ignore and come back to it much later.
At this point, you've concluded your Bet365 registration, and you can start enjoying the benefits of being a member. Start placing bets and cashing out.
Mobile Registration
There is a high possibility of more mobile users than those using the desktop. To this end, the mobile version is also well optimized and user-friendly. Click the "Join" button as seen below to start your Bet365 registration.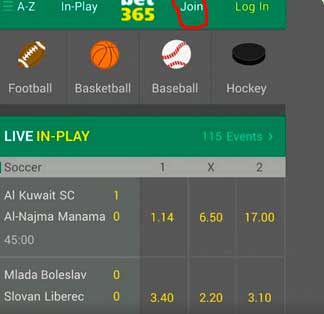 The page below will come up on your screen for you to begin your Bet365 registration. The process and registration form is similar to what you'll get for the desktop version.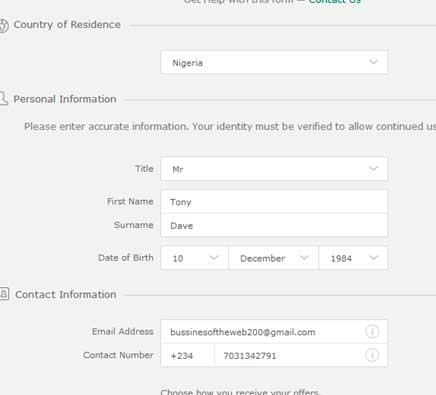 Fill in the spaces for your Country of Residence, Personal Information, and Contact Information. Continue by filling your Address.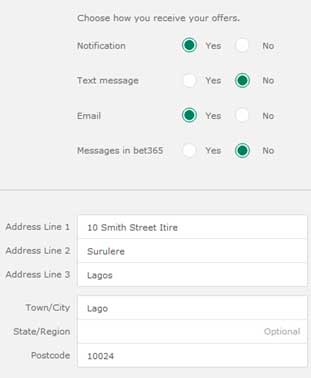 Next is to choose Username, Password and a four-digit number that will be requested from you upon contacting Bet365.
The final step is to tick the box that affirms you're 18years of age and that you agree to the Terms and Condition. Click the "Join Bet365" button to finalize your Bet365 registration.
You will be directed to another page that confirms your registration is complete. You can go ahead to place a bet and start winning.
Bookmarking companies are in their numbers, with huge fan bases, each going for different sports of their choice—even poker games and online casino. As an account holder, you're in for the best betting opportunities you can ever imagine. It's time to go neck-deep and win big! Bet365 is the place to be.
Commentaries{{ commentaries.total }}