Bwin is a gambling operator headquartered in Austria; it is regarded as the world's biggest online gambling platform to be publicly listed on the Austrian stock market. Other information and financials can be found when you visit the corporate site bwin.org site.
The company has a large customer base of about 20 million players all around the world— enjoying the variety of gambling services like casino games, poker and sports betting. When you register at Bwin, you can avail all the products they have. With a Bwin registration, you own an account at no cost or obligation. You can then use the account in managing your bets and also personal details. You can deposit money into your account and place a bet right away. There are different ways to go about your Bwin registration, and you'll have access to loads of exotic bets, including other sports.
Desktop Registration
Go to bwin.com and tap the Register Now button. It can be found by the right corner of the homepage.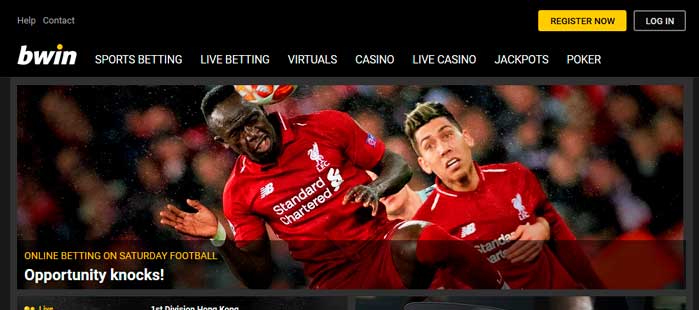 After you have done that, a new page will appear for you to enter your personal details. Ensure that the information you provide is accurate.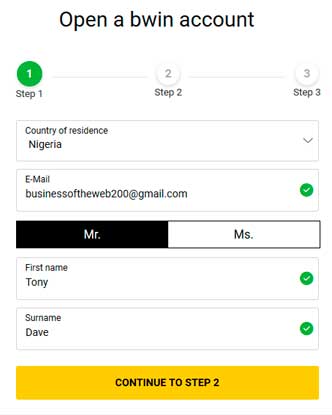 The Bwin registration follows through a three stage process. As seen in the example above, the following information will be filled:
Name
Address details
Currency of choice
Date of birth
Email address
Mobile phone number (optional)
Bwin user ID (which you will use to log in to bwin.com once the account is created)
Bwin password (which you will use to log in to bwin.com once the account is created)
You'll need an answer to a personal question for security reasons
Confirmation that you're 18 years of age or above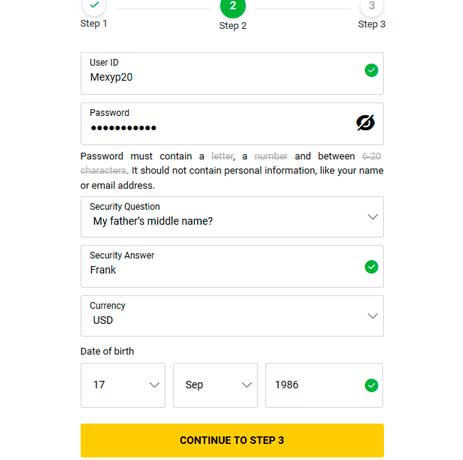 Continue to step 3 by clicking on the "Continue to Step 3" button.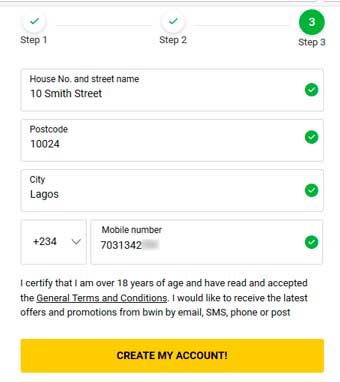 Step 3 requires your location and contact details. Fill the required fields and click on the yellow "Create my Account" button.
When your Bwin registration is completed, a screen will pop-up, requesting for your preferred deposit method. You can fill this information later.
Take note that depending on your country of choice that you entered for your residence in the registration form, some deposit/ withdrawal method may not be available. For such cases, use another method for deposit/ withdrawal.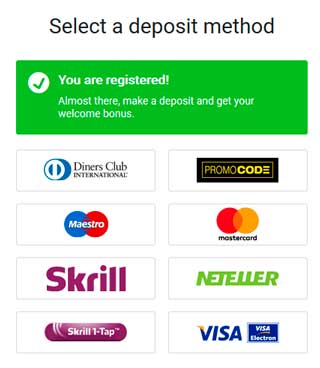 With the image above on your screen, you have completed your Bwin registration.
Mobile Registration
The image below is from the Bwin mobile app. Start your Bwin registration by clicking Signup on the top of the screen
Just like the Desktop platform, you're lead through a 3 stage registration process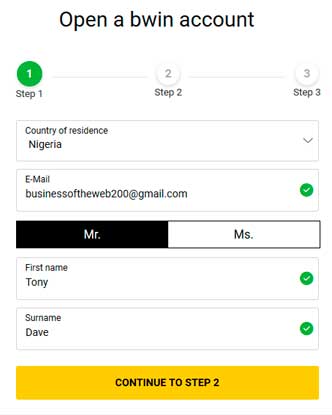 After entering the required information above, click on "Continue to Step 2."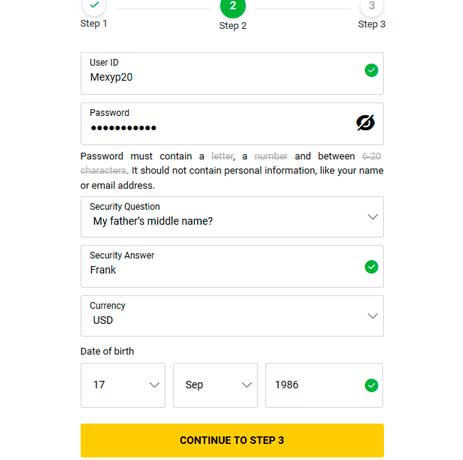 Here, you'll have to create your user ID, password, security question, etc. Click "Continue to Step 3"
This is the final step where you will enter your location and phone number. After that, click on the "Create my Account" button to complete your Bwin registration.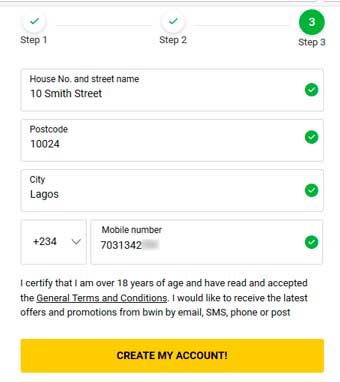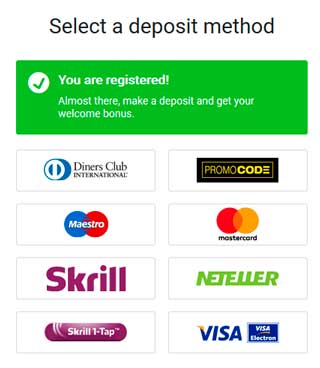 Your registration is confirmed with the pop-up appearing on your screen.
As soon as your Bwin registration is completed, your information is saved to the Bwin database. Hence no further action is required. If you decide to register another account using false information, Bwin reserves the right to close the additional account.
Commentaries{{ commentaries.total }}