How to register on Kingdom Bet
KingdomBet leverages the opportunities online to provide fanstastic betting experience to a wide array of sport fans. As you register on KingdomBet, you're guaranteed so many options. It rests assured that your privacy is well protected on the site as you release your information.
Kingdombet are one of the world's leading web-based betting organizations, furnishing customers with various betting opportunities on different kinds of games, such as Tennis, football, Basketball and cricket.
Betting can be addictive, if you don't mind, play safe. If you need assistance on Kingdom registration, this guide will help you a great deal.
Desktop Registration
KingdomBet, the play area for kings, is giving you the unique chance of owning your very own business by cooperating with the fastest developing betting system in Nigeria. The platform offer you the opportunity to become an agent where you register and start making money
The Desktop registration follows through an easy process for anyone wanting to be a member of KingdomBet. Customers can play as much as they want as they eventually register on the site. The different games on the platform comes with great rewards.
Try not to throw away this opportunity of winning and smiling to the bank day in , day out.
Here is the step-by-step process of KingdomBet registration
STEP 1: Go to the site, kingdombet.ng, click on "Register" and a dialog box appears.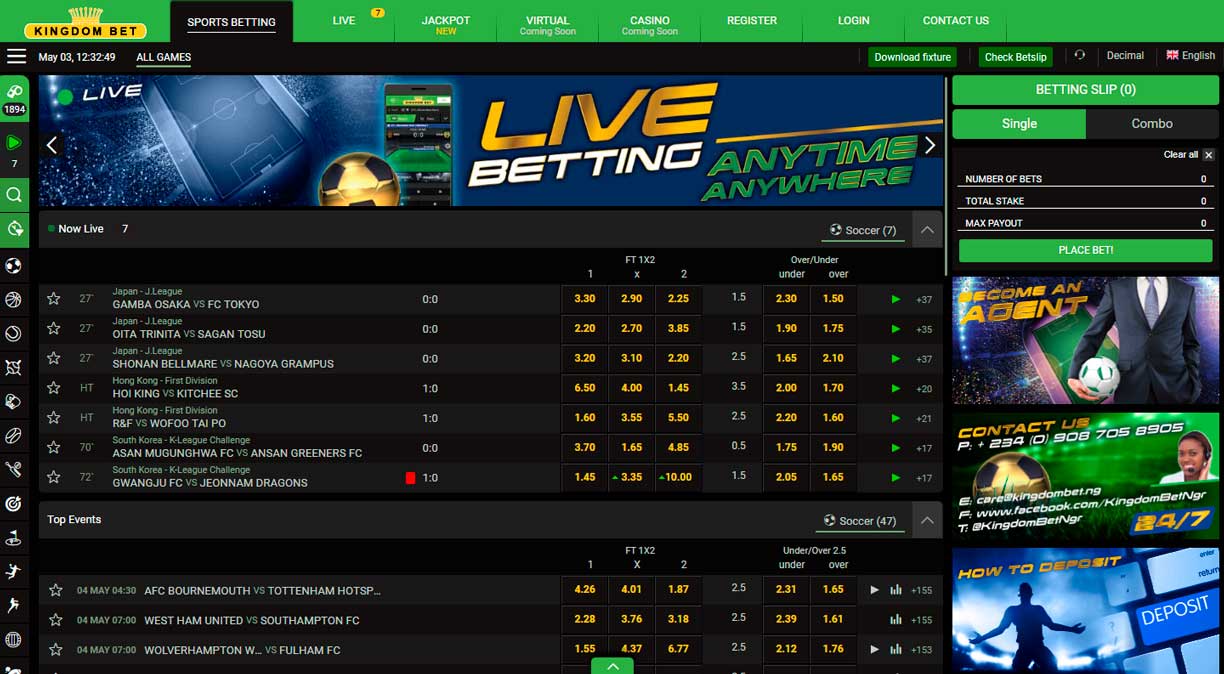 STEP 2: Then fill the form; your email and password are required; tick the Terms and Condition box and click on "Sign up."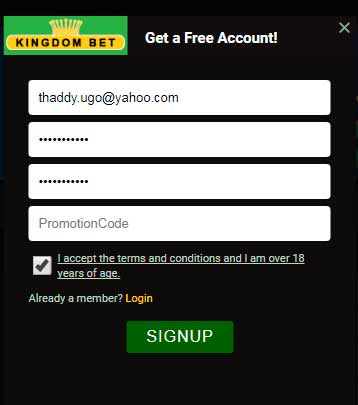 STEP 3: Your KingdomBet registration is complete at this point and you can now go to your email inbox. Click on the activation link to activate your account.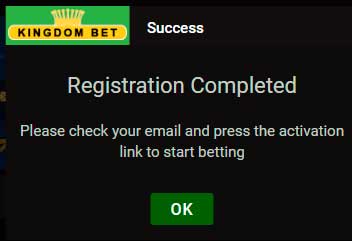 Mobile Registration
The mobile interface is user-friendly and you'll love it. The loading speed will even make you love it more. There is slight difference between the desktop and mobile version.
The Kingdom registeration is as follows:
STEP 1: Visit the kingdom.ng to start your registration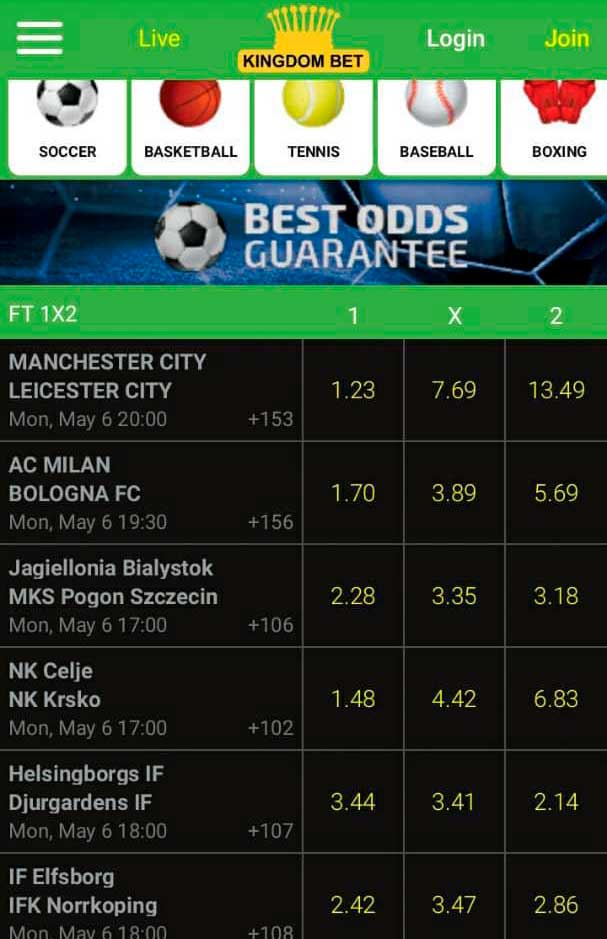 STEP 2: Click on the "Join" button. A popup appears on your screen.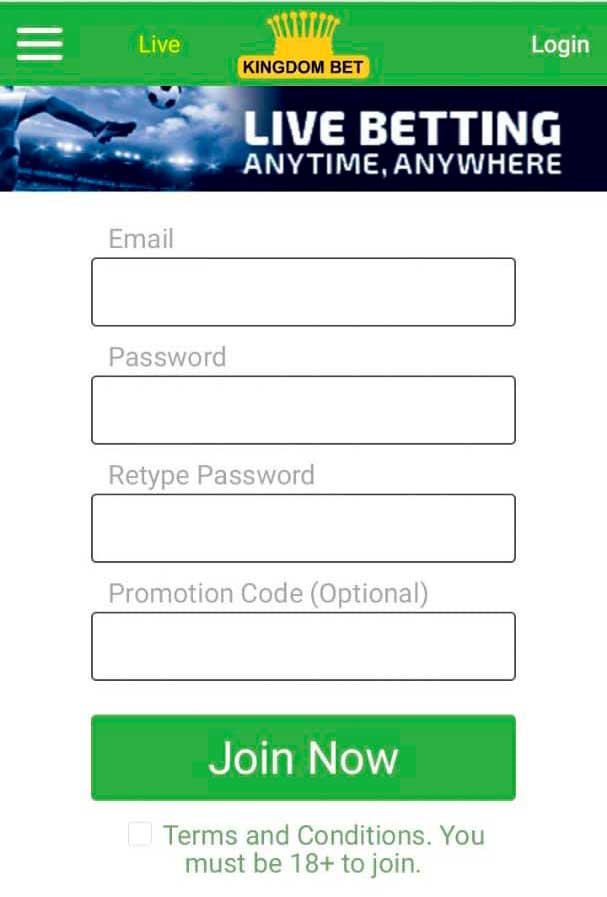 STEP 3: Fill the form providing your email, password and also tick the Terms and Condition box and click on "Sign up."
After clicking the sign up button. Another popup appears on your screen confirming that your KingdomBet registeration was successful. You can now enjoy great games as a punker on KingdomBet.
STEP 4: You need to visit your email and activate your account by clicking on the activation link sent to your box. That is the final step.
KingdomBet is giving punkers opportunity to huge gains on their deposits. If you dare to make good money, then it is possible with KingdomBet.
Commentaries{{ commentaries.total }}