In this present day, people don't only watch sports for the fun of it; they also earn from it. They combine the two. If you're sport lovers, you know what I'm talking about.
If you're new to sports betting, you've missed quite a bit. But it's better to be late than not have a fair share. You can still have the goodies to yourself with better and exciting experience by becoming a NaijaBet account holder and by extension a customer. Their customers are cashing home big; you're not an exception
NaijaBet is a Nigerian sports betting service used by many Nigerians every day. It might not be ranking among the top contenders in the market, but it is still making a name for itself for those who love betting.
For you to register an account on this platform, you must be 18 years or above. Otherwise, this service is not for you. As you must have known registration is free, so go ahead using the guide below for NaijaBet registration.
Desktop Registration
Visit NaijaBet.com on your browser. Hit on the "Join Now" button to get started with your registration. The photo below is the home page.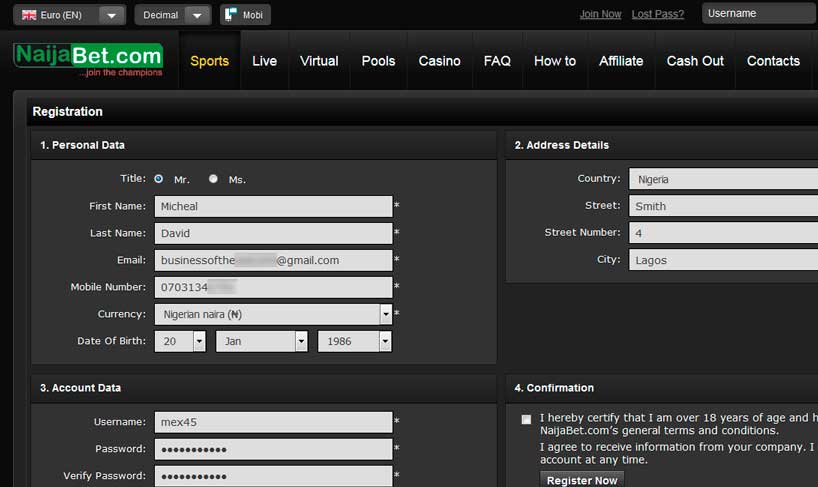 The next stage is for you to put your personal data, Account details a and Contact detailS. After providing all the necessary information, go ahead and tick the box underneath Confirmation which affirms that you're 18 years.

It is essential to know that you can only have one account, so clicking the "Register" button means you're now an account holder.
As you click on the Register button, your NaijaBet registration is complete. Start playing.
Mobile Registration
Mobile version of NaijaBet also provides you with the best online betting experience you can ever imagine. The mobile registration follows the same way as the desktop platform and does not require too many fillings. The homepage is shown below with the "Register" button by the top right-hand corner. Click on the button to start your NaijaBet registration.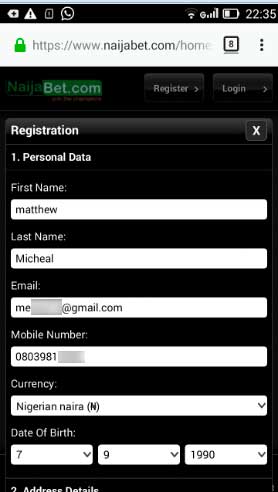 The page above emerges for you to enter your First Name, and Last Name, and email address. Other information to be filled will be your Date of Birth.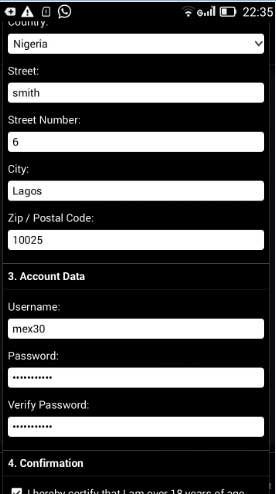 The page above shows the second part of the registration.
Ensure that the field is correctly filled. You can use username that are easy to remember. Also use a secure password
One more thing, you need to activate your account by visiting your email and click on the confirmation link from NaijaBet. That completes your NaijaBet registration.
As an account holder, you can deposit to your account and kick-start your journey to the top. Keep winning and cashing out.
The goodies for new members are in their numbers. A lot of people have thrown their weight behind betting in Nigeria. And with NaijaBet taken prime position in the scheme of things, you're going to have an exciting experience every time you're on the platform.
Commentaries{{ commentaries.total }}