Sportybet is one of the Nigeria sport betting platforms that give topnotch sports betting service, and they offer good odds and a significant number of sporting activities on their platform.
Sportybet also feature virtual and jackpot sections available to its users with mouthwatering odds so, if you are looking to join the bandwagon of winners on the sportybet website, then this article will adequately direct you on how to register.
Desktop Registration
Visit the sportybet website and locate the register button, which is located at the top just after the main menu, and click the registration button.

A registration form will pop out where you can fill in your details. What you need to register is a working phone number.
Fill the form and create a password, which should be at least 6-14 words, including alphabets. When you are done filling in your detail, locate the create account button, click on it, and you will see a red text stating "Register success." Then proceed to log in your new account for deposit.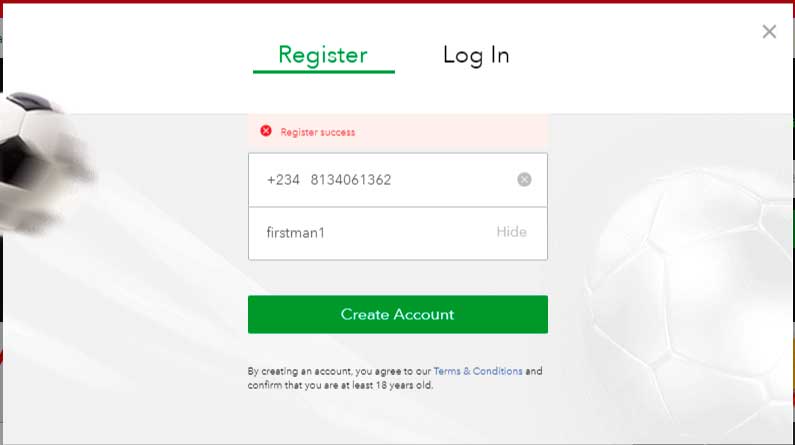 Mobile Registration
Most bettors use their mobile device to browse through the internet, so if you want to register on sportybet, using your mobile device will be faster.
To register on your mobile device, visit sportybet website, and locate the register button at the top, click on registration, and a form will pop out.
On the form, fill in your active mobile phone number and choose a strong password that contains alphabets and digits then proceed further by clicking on the create account button.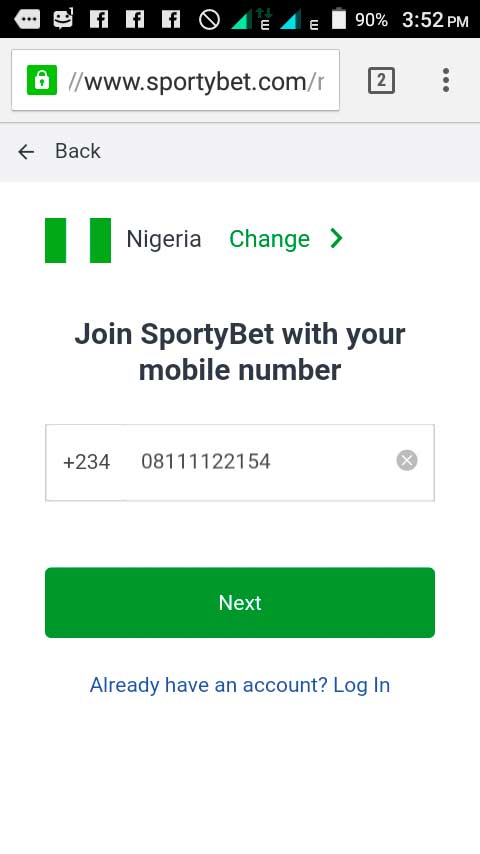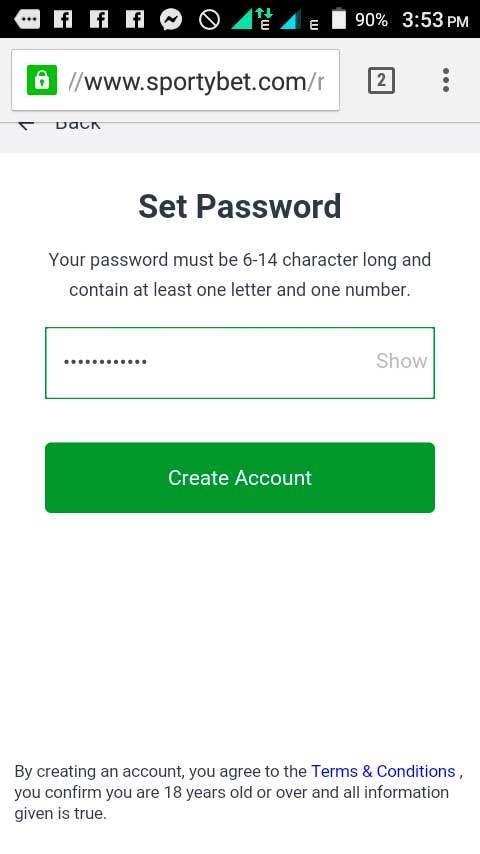 After completing your registration, head straight to your dashboard and click on the profile button at the top left of the website; a drop-down menu will come up, locate the my account button which can be found in the bottom of the drop-down menu.

Click on the my account button and a new form will show up where you can fill in the following details:
First and last name
Date of birth
Gender
Email
When you are done filling in your details click on the save button.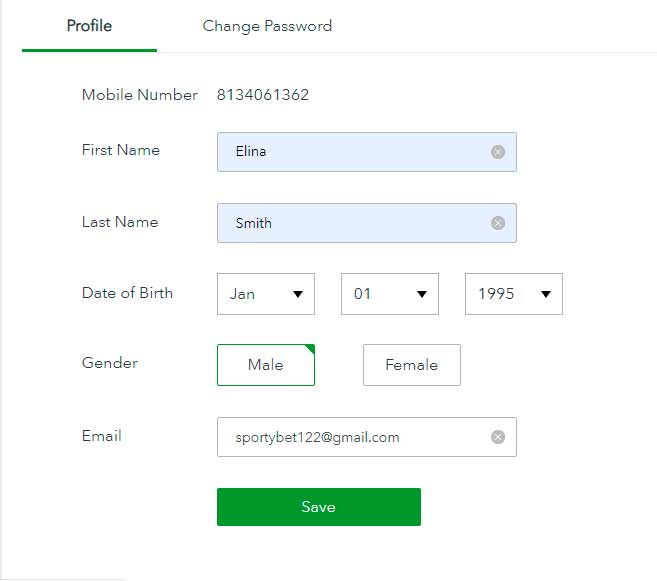 There might be complications while registering sometimes; all you need to do is move down to the footer of the website and contact support to help you fix any form of complications that might arise during the registration process.
Conclusion
Sportybet is a platform that gives its users a good number of chances to win in the Nigeria gambling industry so, if you are looking to bet on football, basketball, volleyball, horse racing, or you are more of a jackpot, and casino enthusiast.
The above lay down procedure for registration is the same for all sporting activities as all you need is a mobile phone number, secure password, and a working email.
Registration is free on the site, why not take action now and start wining with sportybet.
Commentaries{{ commentaries.total }}