UBC365 has earned a reputation as one of the fastest growing sports betting company in Nigeria, with experience spanning over five years in the Nigeria betting scene. It accommodates over 50 different types of sports disciplines and close to 20,000 events. What that means is customers can avail themselves a wide range of options every month.
This bookmarker offers one of the easiness and shortest registration process you can ever imagine. UBC365 registration is like none other; you're only required to fill in names, mobile number, and date of birth, password, username, and sex.
This guide is meant to give an overview of the UBC365 registration and its process—from start to finish—both on desktop and mobile. So, ditch all those lengthy registration processes you were used to before now. Come onboard and let's take you through a registration process that is seamless and hassle-free.
Desktop Registration
Go to the website www.UBC365.ng. That will lead you to the homepage; after that, click on the "Register" button on the right-hand corner of the page. By clicking on that button, it will take you to the next page.

Enter your details as required-- name, phone number, address, state, etc. The next thing to do is check the box, which means you agree to the terms and conditions.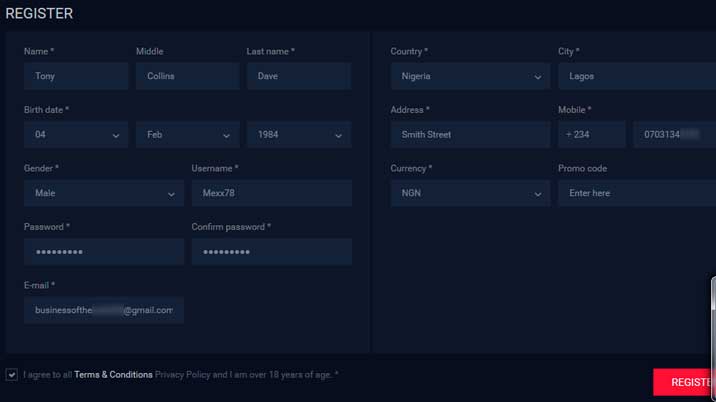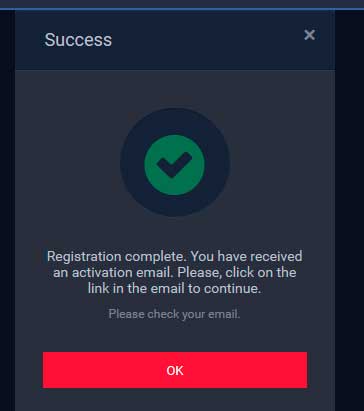 The page like the above will pop up. Your UBC365 registration is now complete. At this point, a link has been sent to your email address. Confirm your registration with that link. You can begin to enjoy sports betting on a wide range of game and virtual events of your choice.
Mobile Registration
The mobile platform is very sleek and attractive, and you will love it as soon as you get to the site. UBC365 registration comes as easy as the desktop platform too. On the homepage, you will see the "Join" button on the top right-hand corner. Click on it to start your UBC365 registration.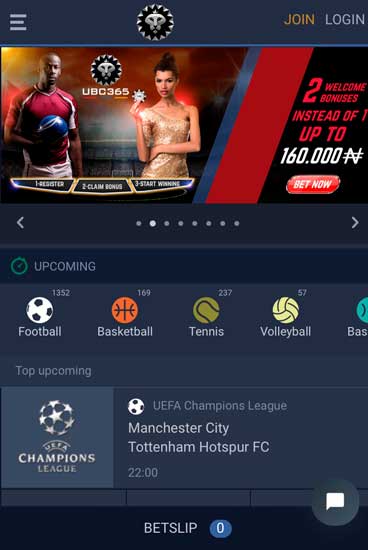 A new page opens up where you'll be required to fill your details; from First Name, Last Name, Email Address, Date of Birth, Country of Residency and so much more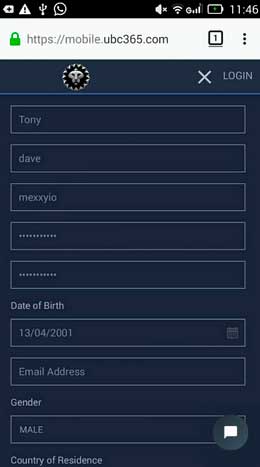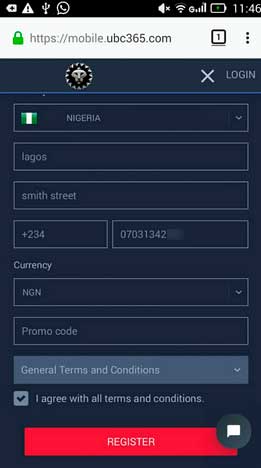 At the bottom of the page, you can insert a promotional code if you do have one; otherwise, leave it blank. A box is below the General Term and Condition where you are expected to check it. That means you agree to it.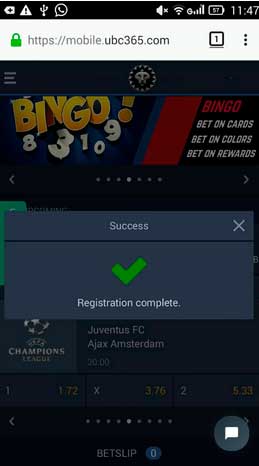 With that done, you will get a confirmation message that your UBC365 registration is successful. You now have an account on UBC365. It is as simple as that. Start betting to earn monetary rewards.
UBC365 is going places and giving fans even more than they ask for. There is never a dull moment while you're on their platform; every experience is worth it, so let's bet!
Commentaries{{ commentaries.total }}