WakaBet is a registered sport betting companies in Nigeria that rewards punters for predicting correctly on different sports games, making more above their stake.
This article brings to you the right way to register on Wakabet platform so you can start making money like others too. The company is registered with the Lagos State Lotteries Board and has a license to their name for the service they render to Nigeria.
Desktop Registration
WakaBet registration is not that hard, and it can be completed within minutes. The following guide will set you on the right path to start winning.
Step 1: visit wakabet.ng to start the WakaBet registration process.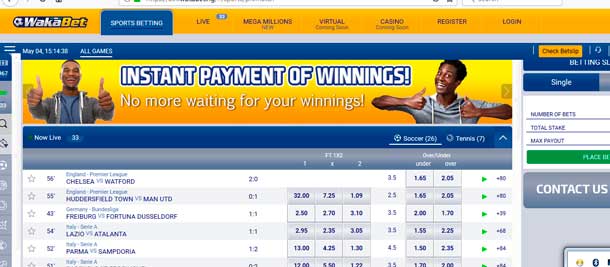 The webpage above will pop up on your screen.
Step 2: Look for the "Register" button on the upper righthand corner
The page below opens for you to fill the registration form.
Step 3: Enter your First Name, Last Name, Email address, Phone number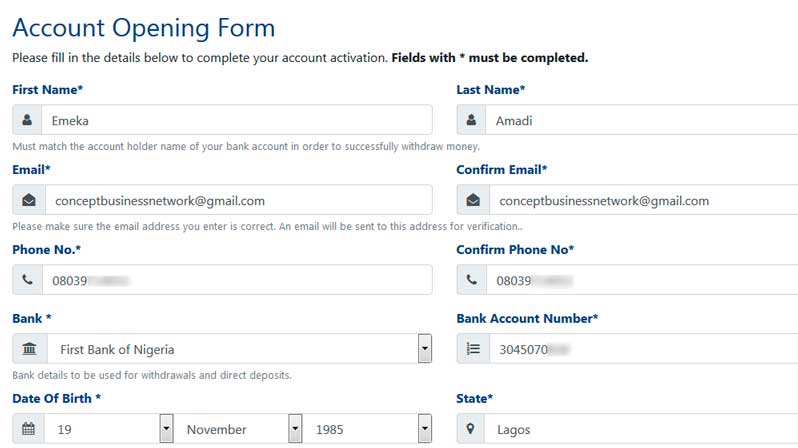 Ensure that you fill the spaces correctly. Otherwise, you'll not be able to proceed to the next stage of WakaBet Registration. As soon as you click on "Continue" on the lower part of the page, you'll be presented with a new page that confirms your WakaBet registration.
You can play and stake, to win big!
Mobile Registration
People are always on the go, so there is a tendency for more users via the web. WakaBet mobile platform is user-friendly and you'll enjoy every bit of it. The guide bellow will lead you to a successful WakaBet registration.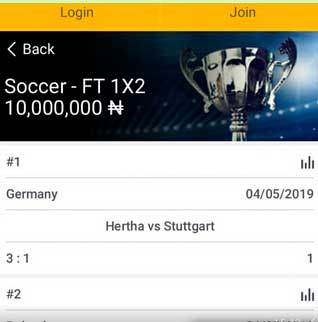 Step 1: Visit wakabet.ng on mobile and the page above will come up.
Step 2: Click on the "Join" button, and you're taken to the next page to continue your Wakabet registration.
The page below opens for you to enter your personal information--your name, last name, email, DOB and your bank details.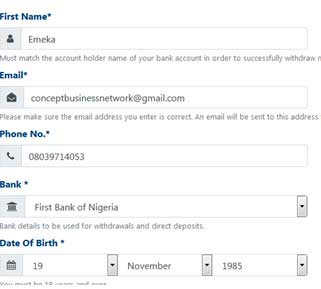 When you've have finished with the fields, you'll have to confirm that you agree to the Terms and Condition by checking the box.
At the bottom of the page, you will see a "Continue" button. Click on this button, and you'll be greeted with a page that confirms your registration. Log into your account; the username and password will allow you to do so; it is time to start playing your way.
Now, you will get a confirmation message that you've completed your WakaBet registration. At this juncture, you can login to your account with your details.
Creating a WakaBet account is as easy as a breeze and be done in a few minutes—regardless of desktop or mobile. Right from when you hit Join or Register down to when you fill the registration form, it is hassle-free. Making money just got easy. So many punters are smiling to the bank and paying their bills and meeting their needs. What are you waiting for?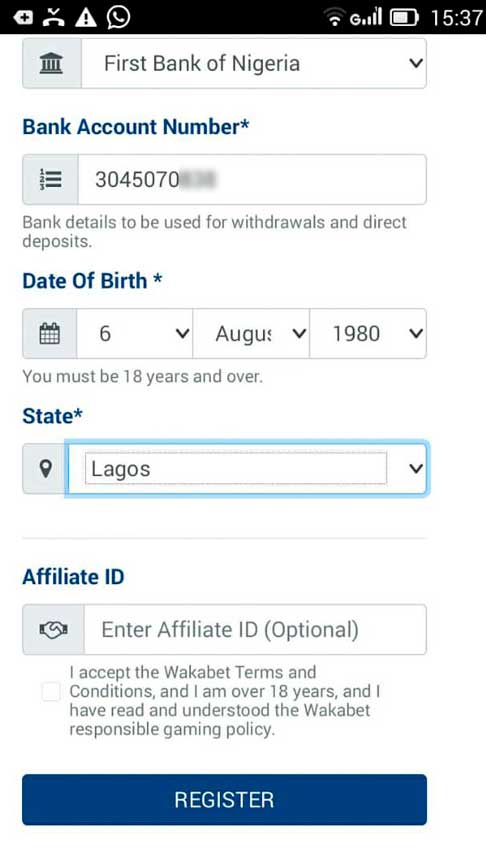 Commentaries{{ commentaries.total }}