Are you looking for one of the best Nigerian sports betting website that comes with competitive odds for its users to have fantastic wins? Then WGB is one of them.
WGB comes with a user-friendly website that easily allows its users to register for free and place their bets conveniently. If you want to be among the winning team, then this article will give you are clear description on how to register on the WGB sports betting platform.
Desktop Registration
Registration on the WGB website is easy, fast, and free. It only takes a few minutes to complete your registration as the website is built in a way that gives users a self directory registration procedure.
To register, you need to have an active email and phone number, locate the red button, which can be seen just above the navigation menu.
Click on Register and a registration form will pop out, fill in your details and this includes:
Username
Password
Gender
Full name
Date of birth
Country
State
City
Address
Phone number
Email
After filling in your details, choose a verification method, which is either email or SMS, then move to the bottom of the registration form, and check the following box:
Receive email: if you want email notification
Receive SMS: if you wish to receive an SMS notification
I am over 18: to certify that you are over 18 which is the accepted betting age in Nigeria
Agreement box: This is to verify that you have understood and agree with the rules of the website
After filling in all your detail, move to the signup button, and click on it, you will either receive a verification link in your email or an SMS code.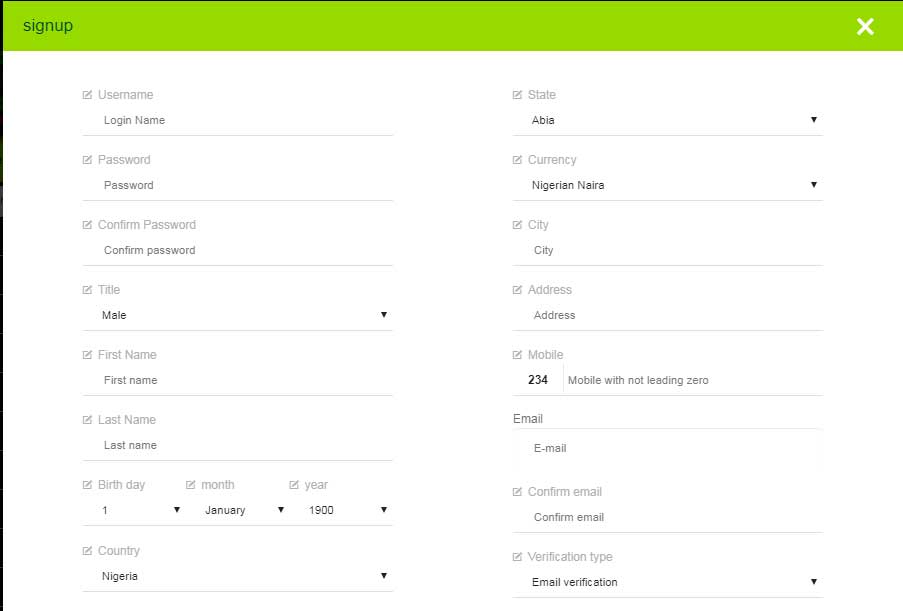 Mobile Registration
These days, most bettors use mobile device to access the internet so, to register on a WGB account using your mobile device follow this simple steps.
Just like the desktop registration, you need a working phone number and email, visit winnersgoldenbet.com a static page will be shown with different buttons.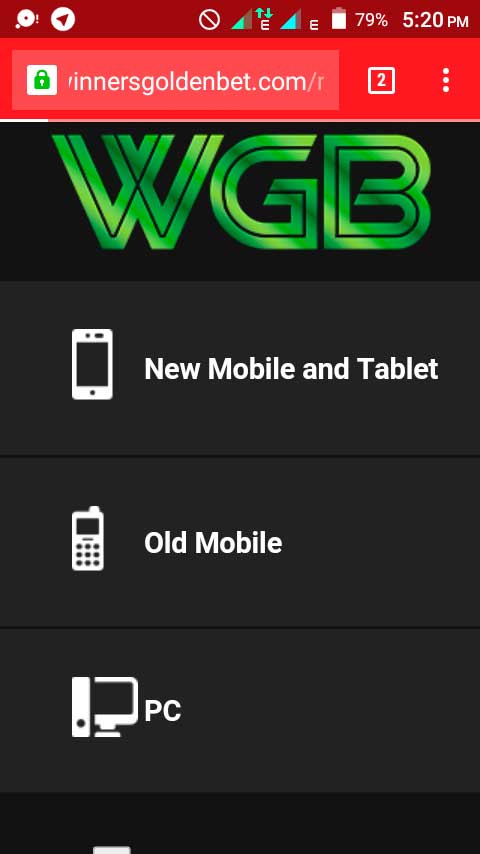 Click on the New mobile and tablet button, this will take you to the home page of the site where you will see soccer live games and odds, locate the green image at the top right of the website, and click on it.
A user login form will pop out, click on the register button and a registration form will show up, fill in your details as it for stated in the desktop registration then scroll down and click on the signup button.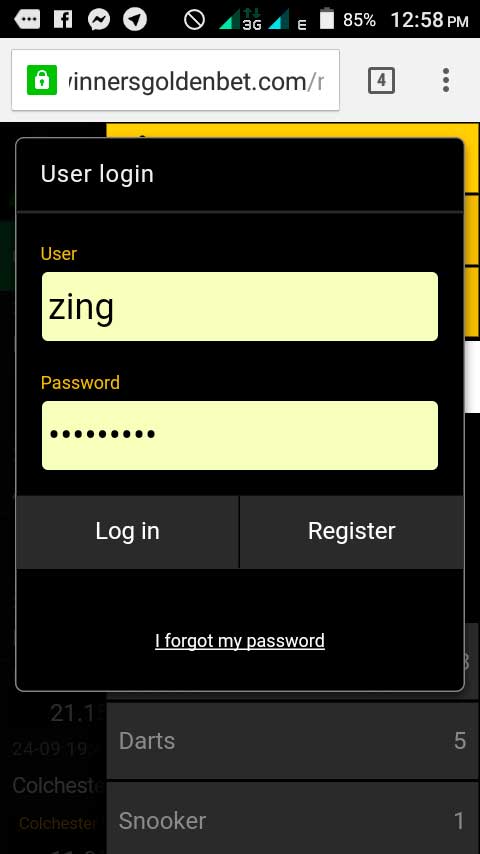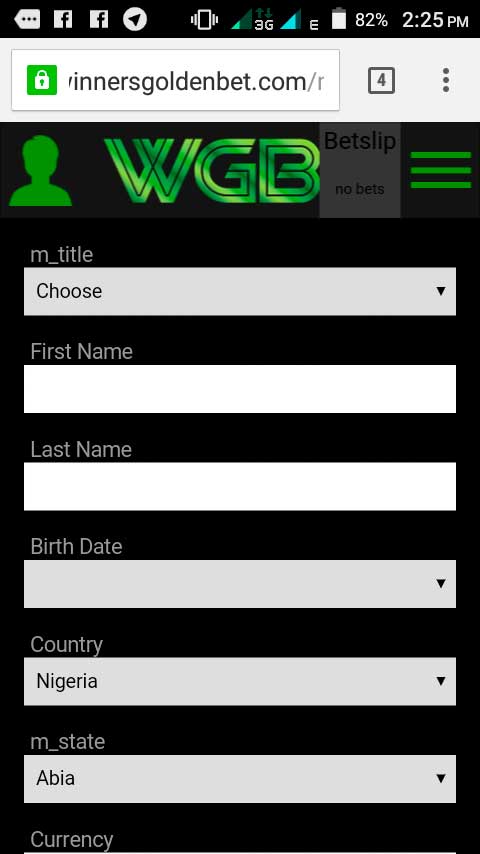 When you are done with registering, locate the account section on your dashboard to fill in your withdrawal details.
Conclusion
The registration process on the WGB platform is quite fast and easy, the required details for registration can easily be remembered so, users can register anywhere.
If there is any form of complications during the procedure, users can contact support for further assistance and support will get it sorted out immediately.
You can start today by registering on the winnersgoldenbet platform with less stress during the registration process and instant deposit methods.
Don't seat on the fence join the winning league now.
Commentaries{{ commentaries.total }}