Baba Ijebu Android Mobile Application Review
Main Features. Rating: 4/5
Its major features for betting are not different from other betting mobile apps, is just a slight modification that makes the difference. With Baba Ijebu android, you can bet instantly on football, explore virtual and enjoy effective help tool. The App features sports betting, football, ticket-reprint, bet slip checker, live scores and stat in each red glossy square background. Live scores and stat of every event is displayed so that you can monitor the winnings, and predict the outcome of your bet.
Design. Rating: 4/5
Baba Ijebu android app is packed with different contents that will keep you engaged with the app without boredom. To make your eyes not tired of looking, it has a different attractive colorful theme. These themes are a set of different solid colors that give the app background an awesome outlook. By default, the mobile app opens in bright-red, grey-black and white colors. The red color forms the background color for the menu bar and the main features listed on it. Every feature appears in a red glossy box arranged horizontally. Using navigation, you can scroll the boxes left-to-right and vice versa.
The menu button is located at the left-top. Once you tap on it, the search tools, bet-slip checker, odd-filter and highlights of different boxes will appear on the screen. In the grey-black column where your current balance is displayed is a hidden drop-down box that shows your transactions, deposits, and withdrawal. More so, when you slide across the screen, there is a list of options to help effectively use the app.
Usability. Rating: 4/5
The FAQ and help tool consists of a live chat with customer support. This clears your ambiguity in the use of Baba Ijebu mobile app.
In order to log in, you must verify your email to register your account.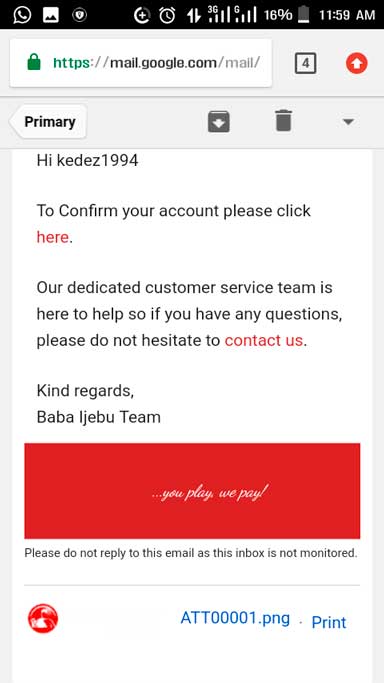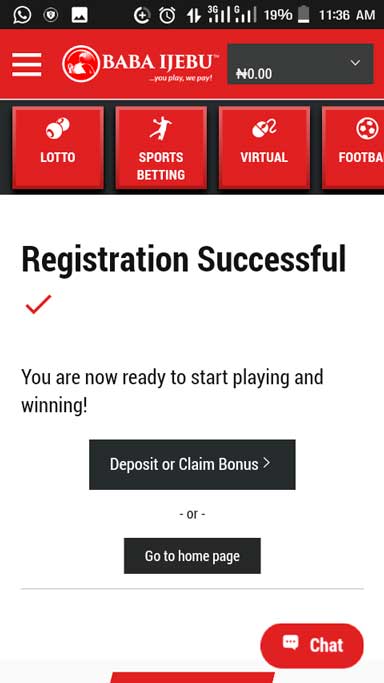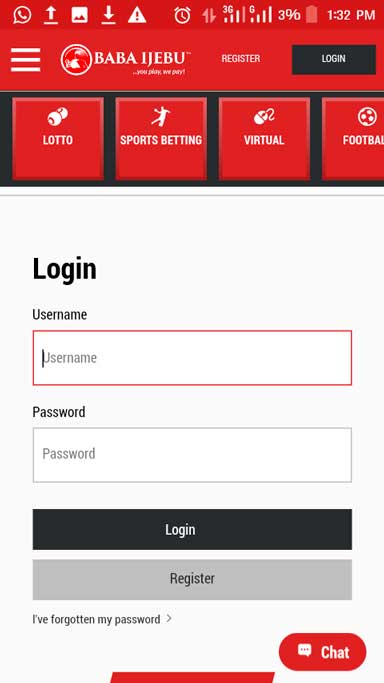 After you log in with username and password, then make a deposit to start betting. A minimum of 50naira is deposited. Follow the instructions and choose one of the payment methods and deposit- via card, cash, BankIT, and GT collection. You can withdraw via card wallet.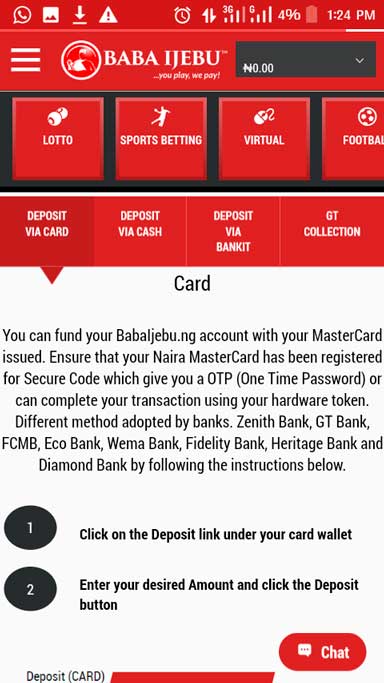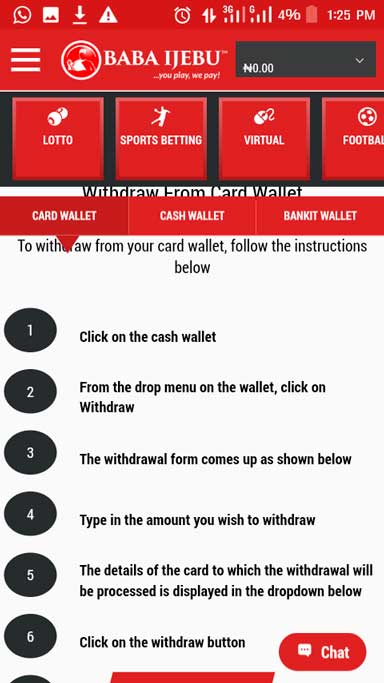 Betting
The good news is you have 100naira welcome bonus for joining Baba Ijebu. To claim this offer, make your first deposit using promo code BABA1000 and the bonus will hit your account.
Proceed to make more money with the bonus by betting with it. Choose your best football events, bet on their odds. You could filter your odd selections and change the odd format to either decimal or fraction. Once you bet on the odd, place the bet with the deposited amount or the bonus and settle the bet. There are different bet modes, use your preferred mode.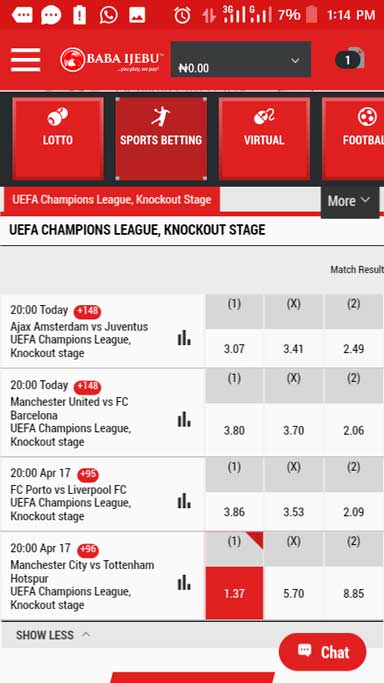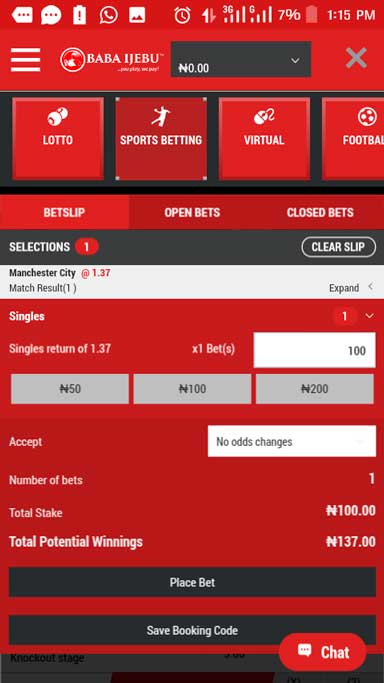 Join us now and get Baba Ijebu download app, install and bet responsibly. Bet smart and be the lucky punter.
Pros
Bet Slip Scanner
Feature theme options
Virtuals
Tri cash wallet for withdrawal
Live chat
Cons
No auto-cash out feature
ANo wider sports coverage
Specifications
Compatibility:
Android 4.1 and higher versions
Commentaries{{ commentaries.total }}