Bet9ja Android App Review
Main Features. Rating: 5/5
We found a comprehensive search tool with which you can find different betting markets and their details. And just a tap on the goal-scorer button, you can place a bet on how many goals a player would probably score. Watch match and pay attention to live details while betting just before the event ends with the live betting option. You could book a bet on selected days. If you love to bet on simulated sports events, the virtual tool would make the betting fun as much as the traditional betting. The help tool has a comprehensive list of information on how to utilize the app features and do your betting effectively.
Design. Rating: 5/5
Bet9ja android app boasts a traditional Nigerian green color, a dark-grey background and white fonts. Giving the app an impressive clear outlook. The navigation is simple and the search button is placed within the list of main options to make search easier.
When you install, sign-up and open bet9ja app download for the first time, a notification to make a deposit pops out on the screen. This is a way to begin your bet by making a deposit first. The Deposit can be done with Instant cards, bank, and quick teller. On the base of the screen, are options listed horizontally, first on the list is the menu button. The menu button takes you to different sports events to bet on, live betting tool, coupon check, book a bet, and help tools. On the extreme top-right corner is your profile, featuring your withdrawable, bonus, deposit, messages and bet9ja rewards.
Usability. Rating: 5/5
Installing: kindly visit the bet9ja.com with your mobile device, download bet9ja android mobile app and install.
Sign-up: It begins with providing your email address to set-up a bet9ja account. Then verifying the address by tapping on the link sent to your email account. After which, a welcome message is sent to your email address that your bet9ja account has been activated. Then proceed further to fill the fields with your personal details, username and password to complete your account activation.
Login: After completing your account activation, you can log in with your username and password. In case, you forgot the password, tap on forget password option and follow the link sent to your email address to change the password. Once you sign-in and make a deposit, you can access all the tools displayed in the app. Also, you can receive benefits and bonuses available for users. Such as live betting for 90mins, 100 million jackpot for guessing 10 correct scores and bet9ja league with loyalty bonuses.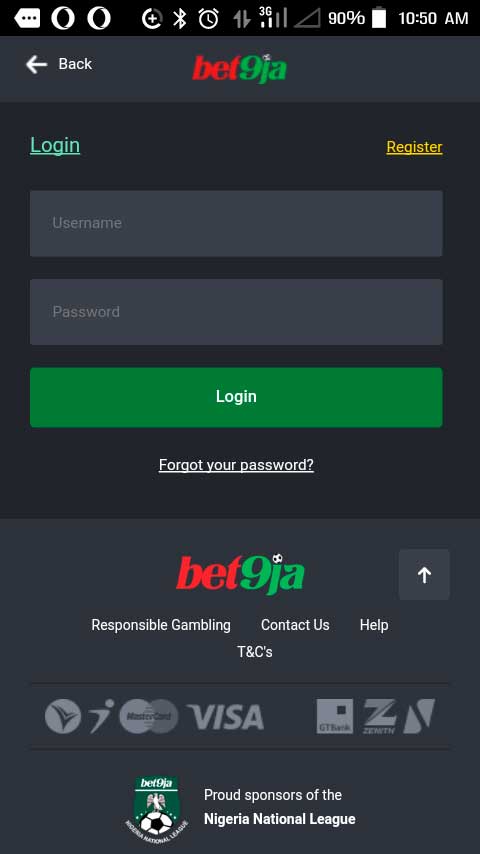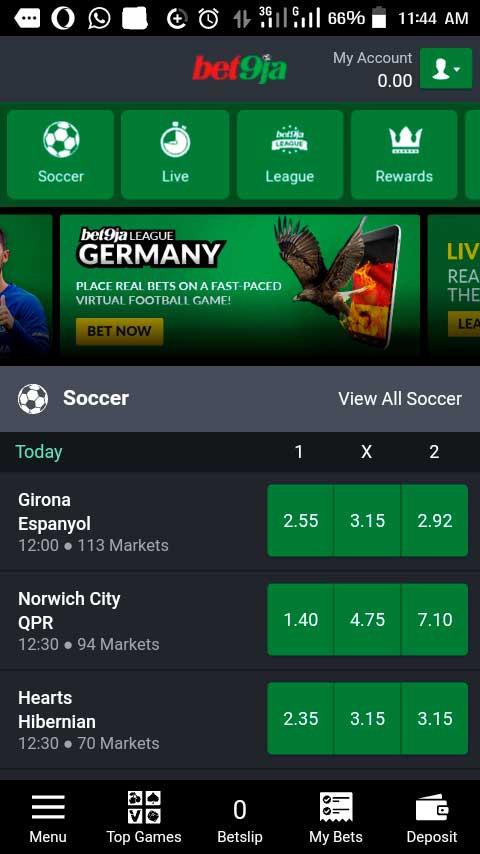 Betting
Betting begins first with making a deposit using ATM card or direct bank transfer. Then select your choice bet mode. Choose a type of sports, and select a specific event on the sports. Pick the odds you want to bet on. The chosen selections will be added to your betting slip displayed on the bottom of the screen. Proceed further to confirm the bet with a certain amount and place your bet. Betting benefits such as bet9ja 100% welcome bonus for new customers are available with certain conditions. One of which is you must make a minimum deposit of 100naira and play all the deposited amount. And with odd-filters, you would be able to bet effectively.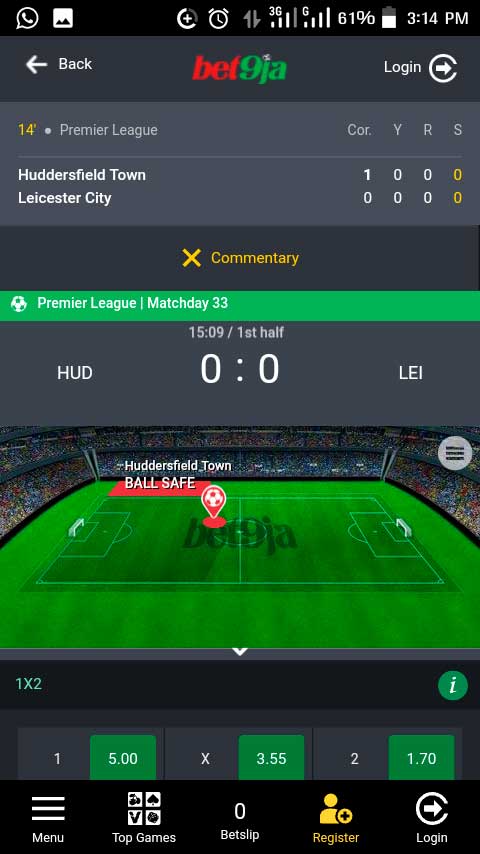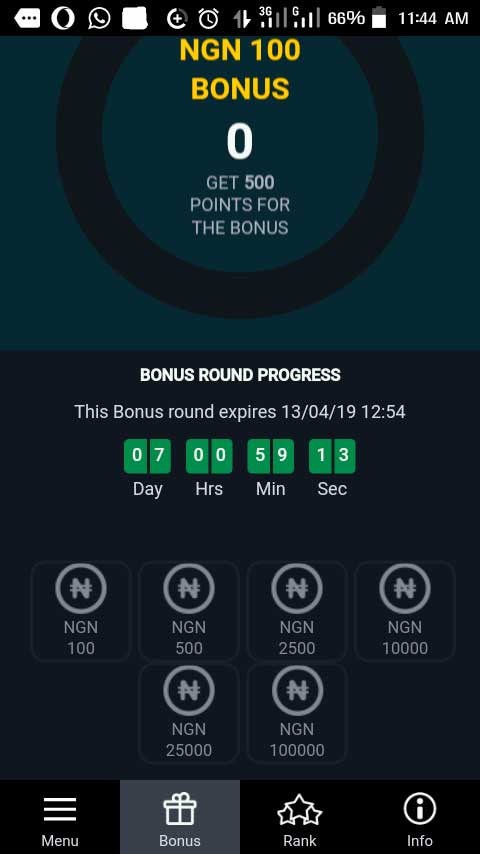 Casino mobile app
Casino mobile app is an arm of bet9ja mobile app. It has a similar outlook with sportsbook app. Both are downloaded from the same site. After installing, log in with the same username and password and be the lucky winner. The app features different casino games you can bet on. You can always add your favorite games to favorites.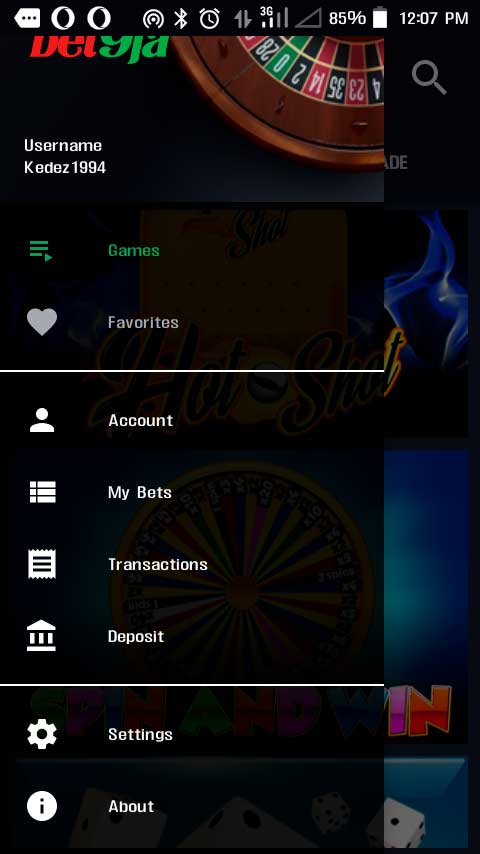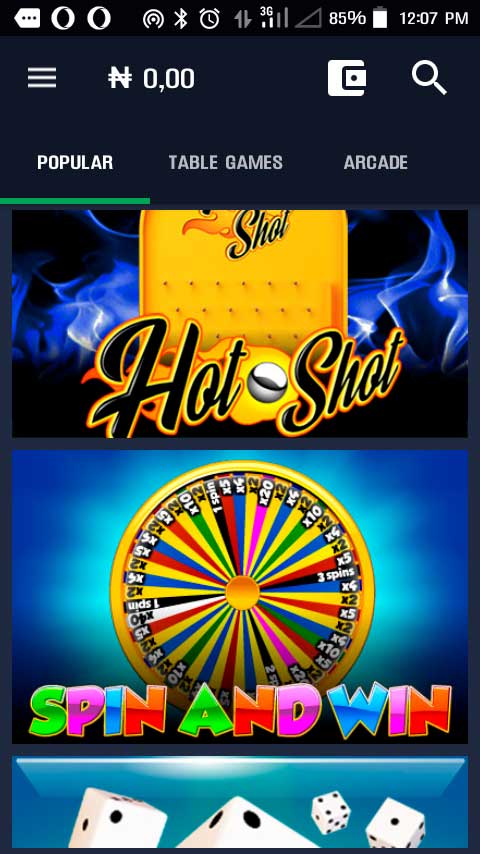 Pros
Design with traditional Nigeria color
Live streaming of sports events
Occupies less-space in the memory
Has comprehensive help tool
Cons
No push notifications
Not in play store
Specifications
Compatibility:
Android version 4 and higher Android versions.
Commentaries{{ commentaries.total }}