Naijabet Android App Review
Main Features. Rating: 4/5
If you are a smart bettor, naijabet android app is the exact betting mobile for you. With this app betting is easier and faster, covering thousands of sports and different leagues in the world. Not just that, naijabet mobile app hosts best odds on popular leagues, events, and tournaments. Its slick navigation and classy outlook are top-rated. More to this testimony is that the withdrawal on the app is faster and easy. Therefore, get the app and explore the best of it!
If you have been betting in Nigeria, then you must know that naijabet is one of the most popular brands in Nigeria. Every day thousands of sports bettors visit naijabet.com in a bid to enrich their lives through betting. This is because of the multiple betting options, best latest odds and real-time betting updates that have been brought to the table. Going beyond betting, naijabet also features politics and TV games. So this is the best platform for betting enthusiasts and lovers of politics.
There are about 21 different sports including political event displayed on naijabet android app. The popular sports and politics are displayed first by default. At the base of the screen, you will see 5 major menu options, sports, live virtual, my bets, and my account. A gentle tap on the live shows you a run-down of the live statistics of all live sports events at the moment. So you can bet on them anytime. At the top of e screen, you find login and registration options shown side by side.
Design. Rating: 4/5
This app is simple and has an awesome interface. It has shades of black background to make details clearer. Every detail and information is embedded in the 5 main menu options. Navigation is also simple and you can always place a bet with a single tap.
Naijabet app is designed to show track-updates of popular sports event including upcoming live events. For instance, whenever you open the app, all live football matches show up by default on the home screen of the app with the available odds. This helps you to find your favorite team easily and make your betting faster.
Usability. Rating: 5/5
Although the app is not better than the main website, It's still one of the best apps for professional bettors and user-friendly.
Registration entails providing your personal data, address details and account details. When the registration is completed a verification email would be sent to your email address. The verification process gets your account approved and confirmed. Once your account is approved then you can log in.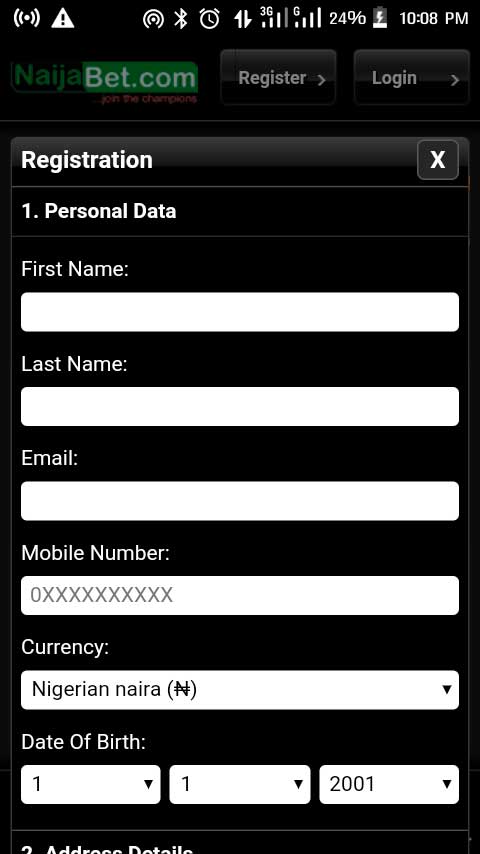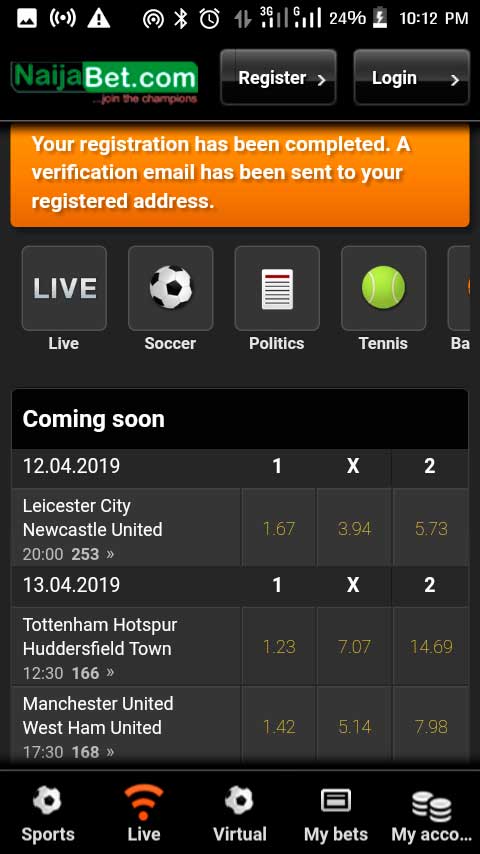 Your first bet begins with first deposit. Deposit a minimum of 100naira through any of the payment methods. You can deposit using either VISA, Master Card, Interswitch, etranzact or bank transfer. After deposit, your cash balance would be updated and you can enjoy welcome bonuses. At the other hand, you can cash-out or withdraw through any of the payment methods but first add your bank account details and the amount to withdraw.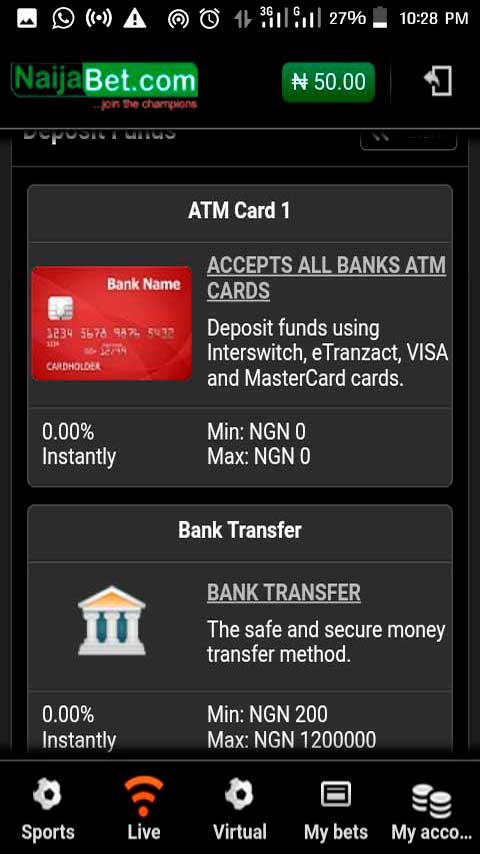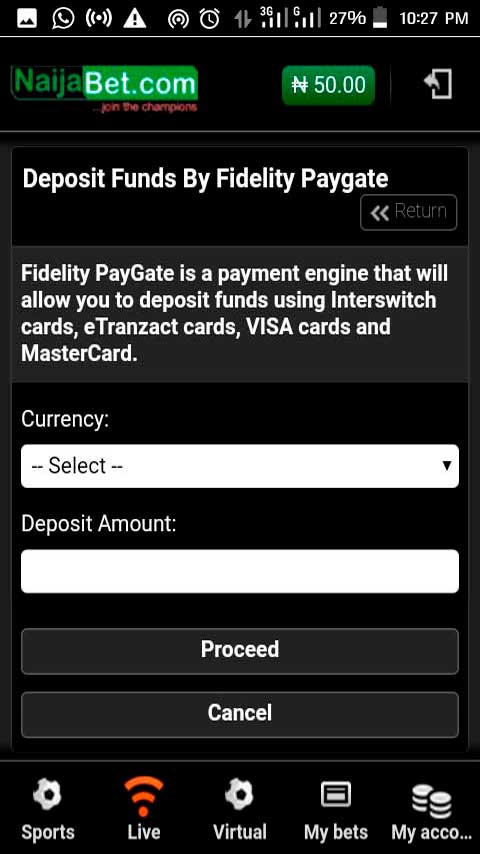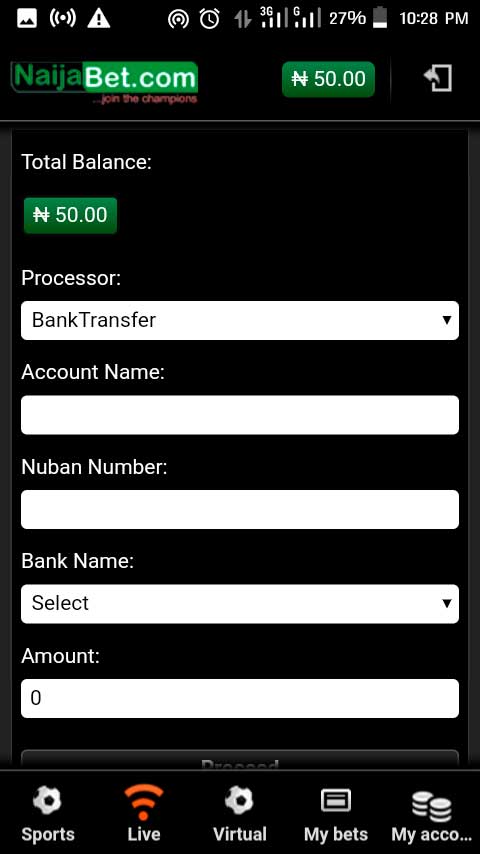 Betting
Betting isn't just about mere selection of an event, placing a bet and keeping hands crossed hoping if the outcome would favor you. It entails wise pre-calculations and analyzed predictions of possible outcomes that would favor your winnings. And to be able to do that, first, you must not accept any odd. You should know which odd is the best at any moment. This wise approach could give you a huge payout on little deposit. So get your luck with betting on naijabet mobile app!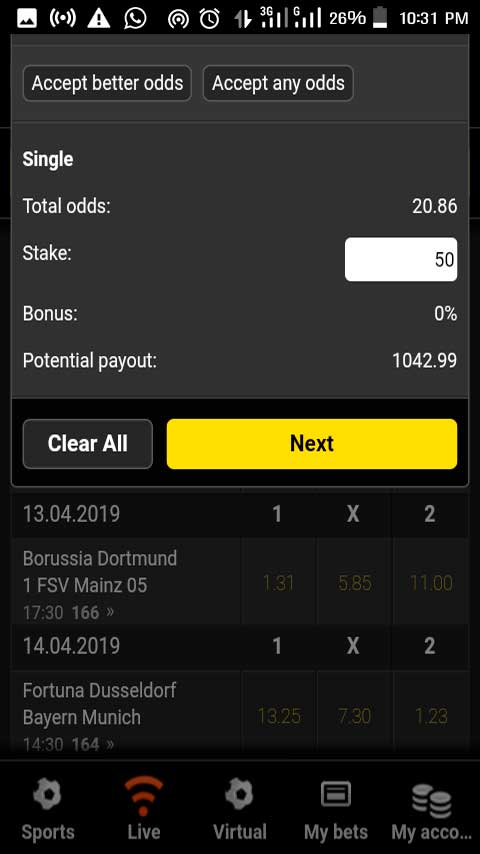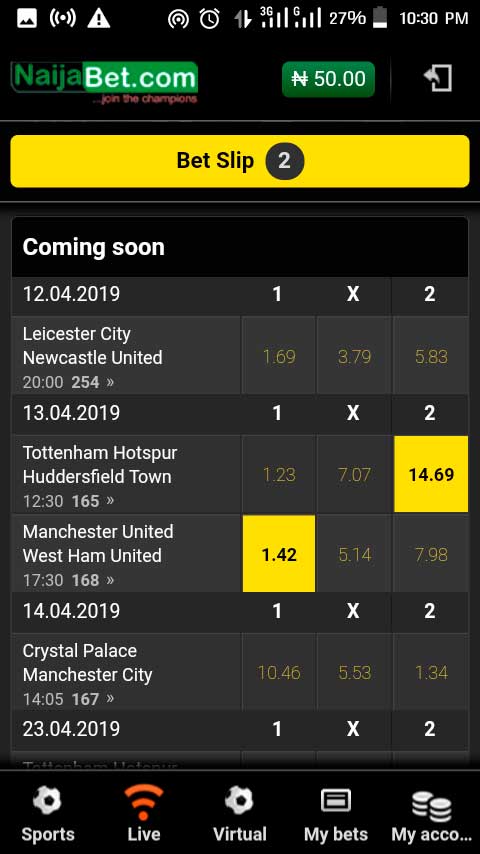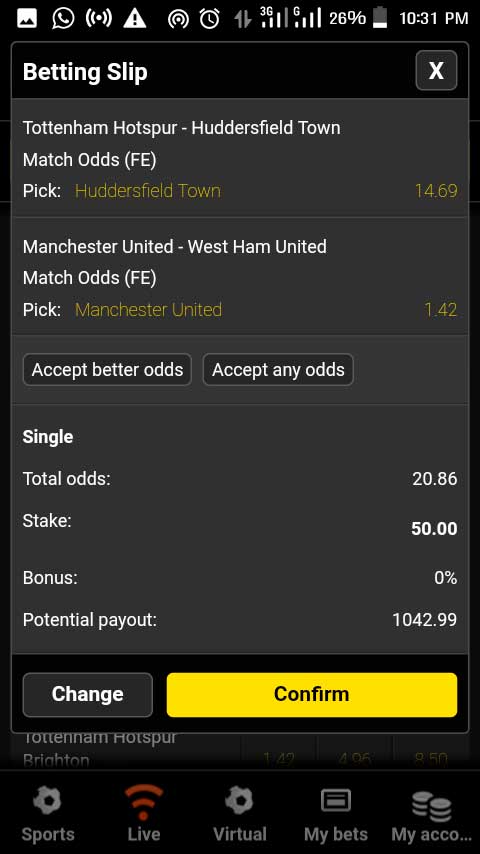 Pros
Easy withdrawal and fast payment
Odd adjustment
Live betting
Cons
No live chat in customer support
No effective notification
Specifications
Compatibility:
Android version 4 and higher Android versions.
Commentaries{{ commentaries.total }}