NetBet Android Mobile App Review
Main Features. Rating: 4/5
The mobile app has nice features that you are fond of. The app features casino, live casino, virtual sports, live streaming and live betting. Behind the menu button, there are tempting offers packaged as promotions just for you. The 2000naira free bet on your first mobile bet, golden Jackpots, and netbet boost are three of the many offers that will put more money in your pocket. With bet-maker, you can add previously unavailable same-event selections in an accumulator.
Netbet mobile app features live help tool. Implying that you can have a live chat with the netbet team anytime. Next to help tool is the settings button which allows you to adjust your odds style and save favorite sports to your account. The profile button at the top menu bar takes you to your account, free bets, bet histories, and deposit.
Design. Rating: 4/5
Netbet android app has a glossy appearance. It has a sleek green navigation button for scrolling back to the top of the home screen. The layout of the home screen is well arranged, such that the content of the app is not clustered. That is to say, some contents are hidden behind the menu button which is at the left corner. Likewise, the profile is at the right-corner featuring your account, alert and special offers. Just below the menu bar are the horizontal listing of sports and a list of events next to it.
The app is designed with player protection tool to help you gamble responsibly. Some vulnerable players could be addicted to sports betting and casino. Therefore, this tool helps to check your addiction tendencies and control your passion for betting. So you're safe with this app!
Usability. Rating: 4/5
The app is easy to use. No need to search for the app file on the internet. Kindly, go to www.netbet.ng/mobile-app/ create your account and sign-in to get netbet app download.
Create your account and provide your personal details and contact. Start playing!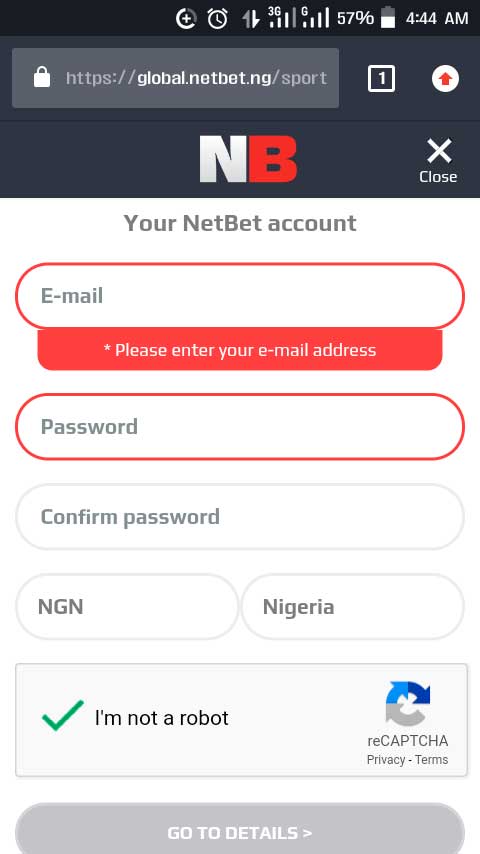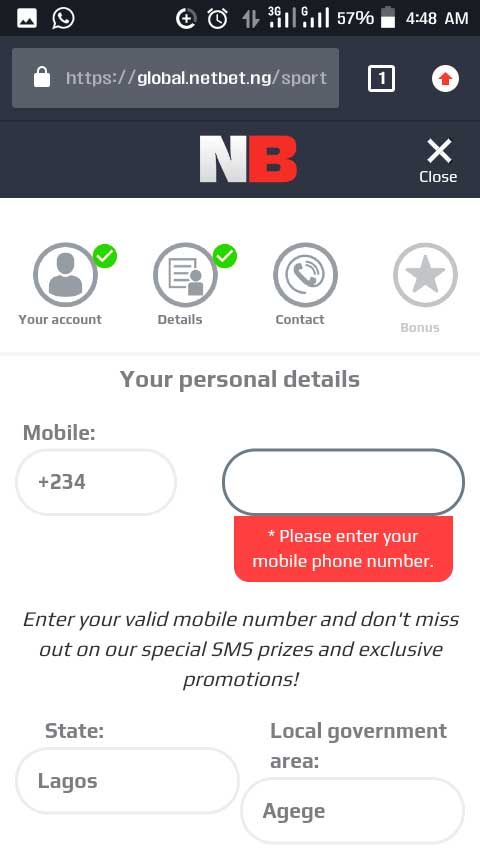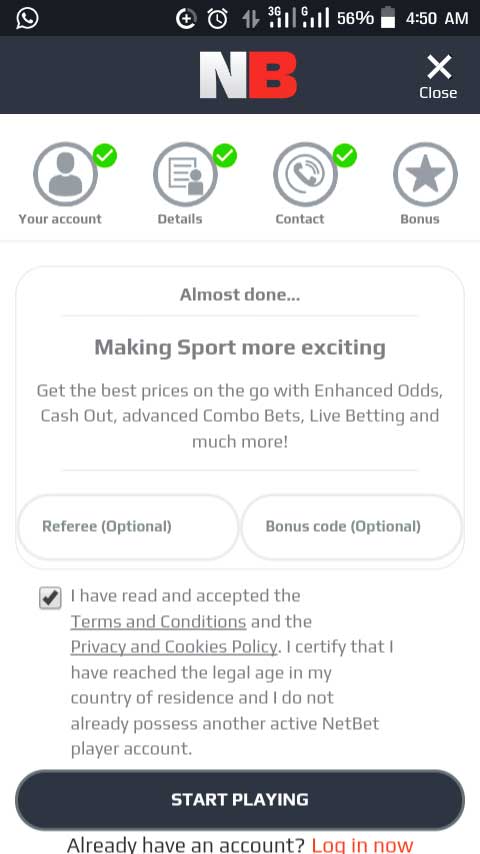 After login, make a deposit through any of the payment methods - transfer and ATM card to be able to place a bet.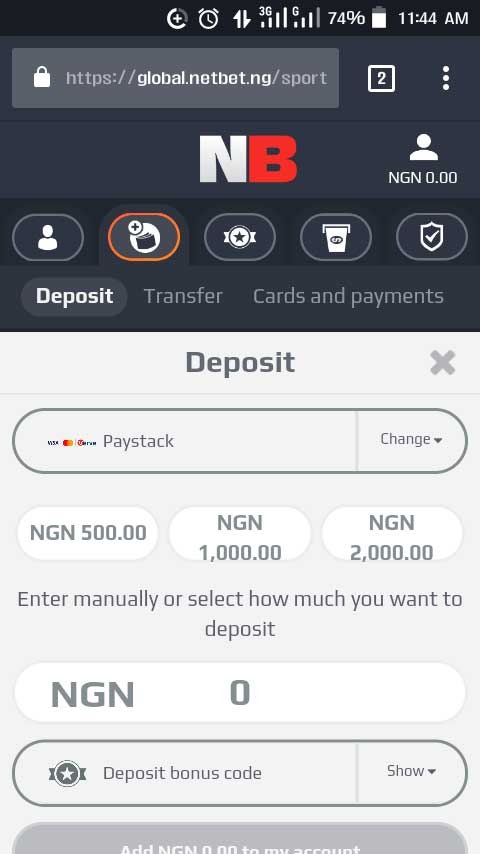 The app supports withdrawal through the same payment methods and cash out. Remember you can cash-out.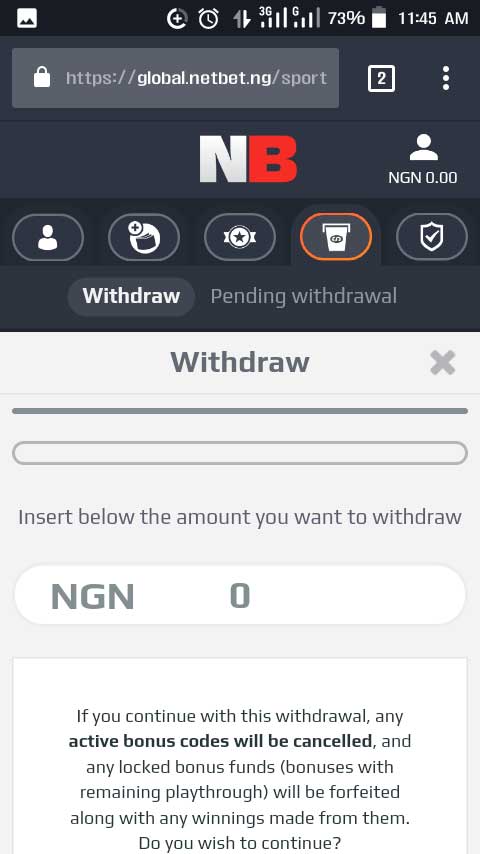 Proceed to place a bet on your favorite sports. Remember you can add your favorite sports to favorite. This allows you to see live events and bet on those sports exclusively.
Betting
At this point, you have created an account, made a deposit, what's next? Let's say you want to bet on football. Tap on soccer, select league or event and look for the match you want to bet on. Odds for the winner are shown, then tap on the odds box and your bet will be added to your bet-slip which flashes in the center near the bottom of the screen. You can proceed to add more selection. After which you add your stake in the box and see potential winnings should you bet come in.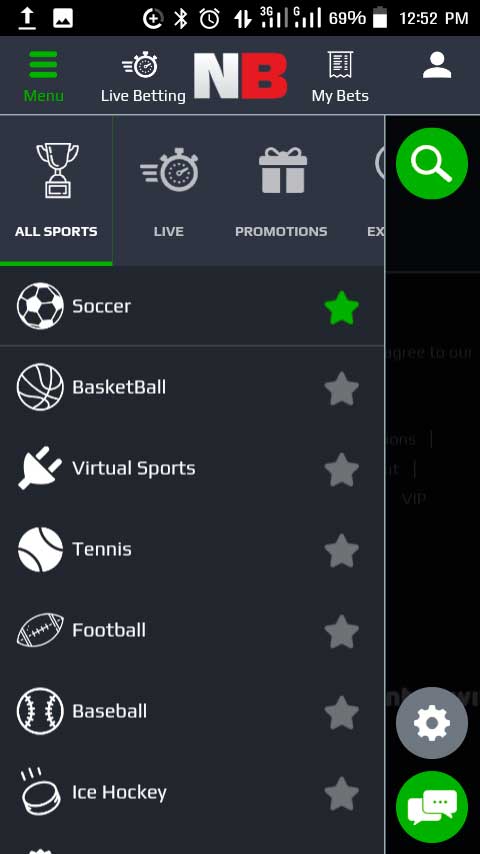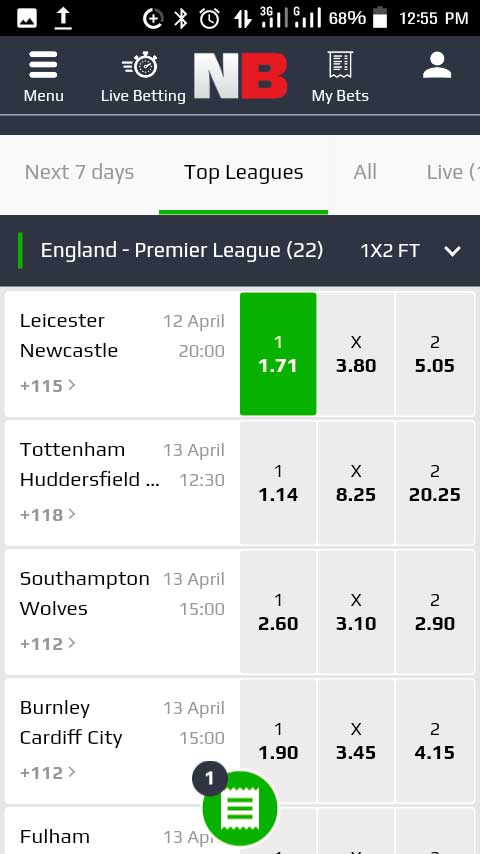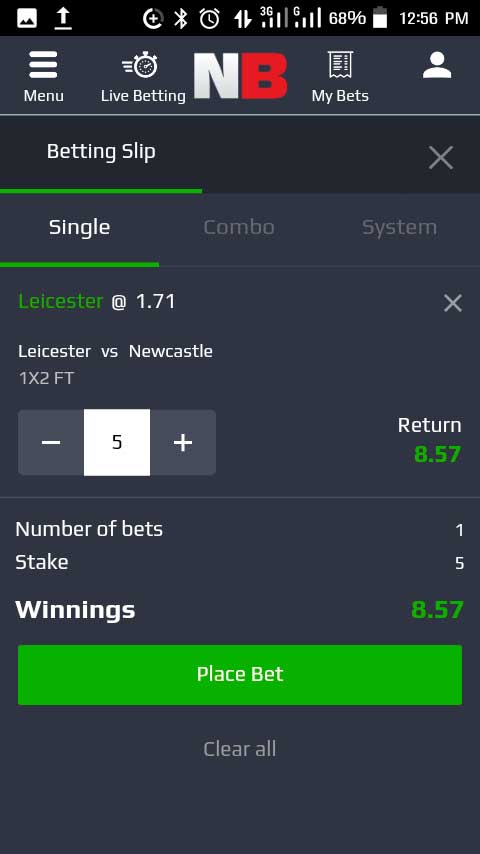 As your reward, NetBet has some special offers and affiliate programs that will enrich your bank account.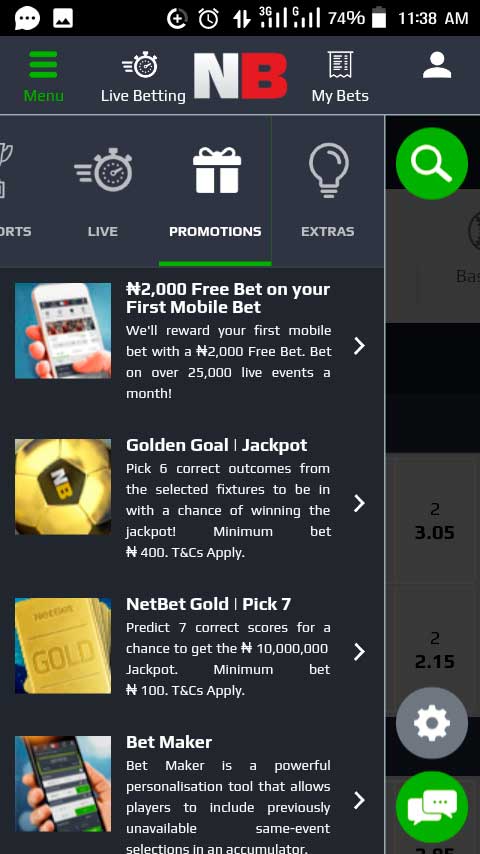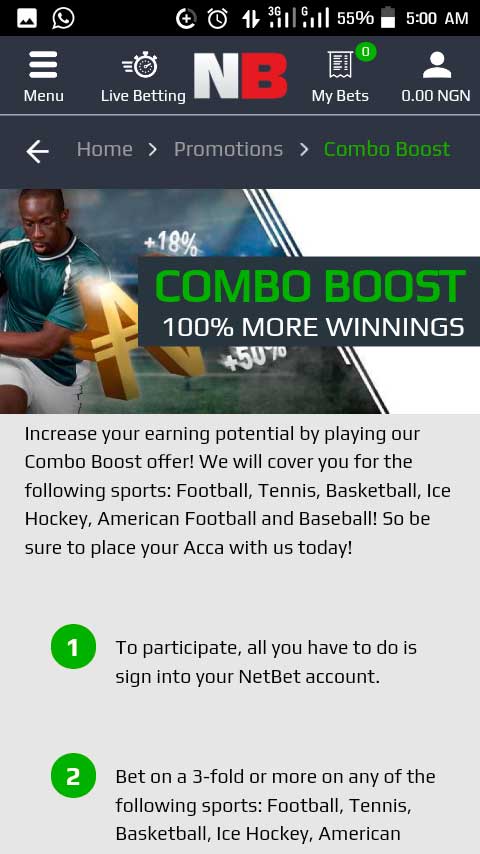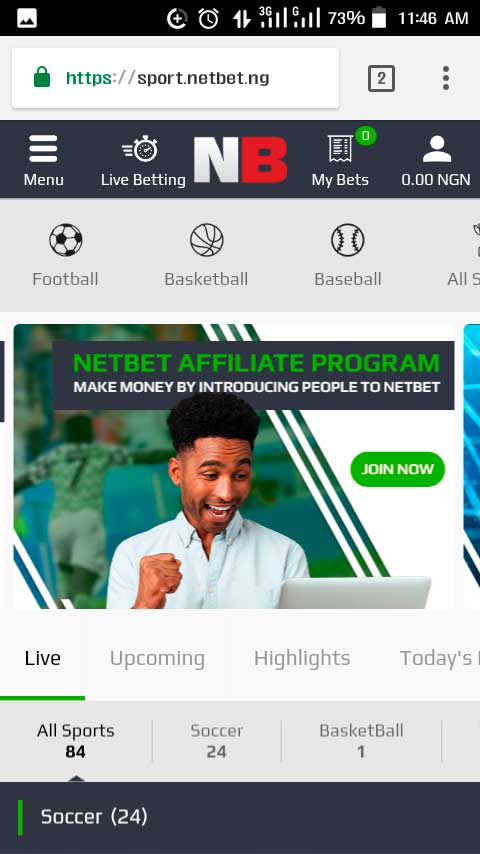 For casino lovers, Netbet has your choicest casino. Get the casino app and enjoy!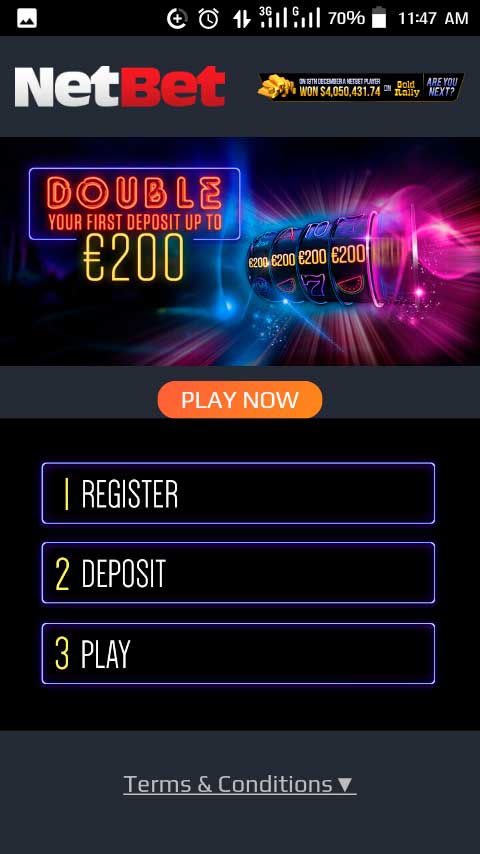 Pros
Features player protection
Excellent Navigation
Great odds - adjustable odd style
Features more sports
Glossy appearance
Cons
No push notifications
No playzone graphics
Specifications
Compatibility:
Android 5.0 and higher versions
Commentaries{{ commentaries.total }}